Home > Who We Are > Leadership
RRHA Servant Leaders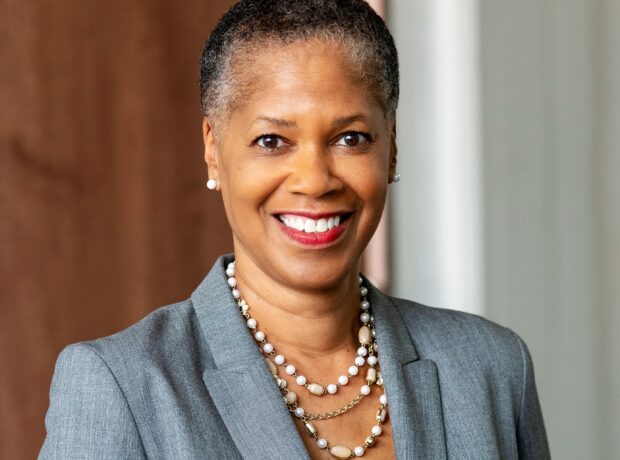 Sheila Hill-Christian
Interim Chief Executive Officer
Learn about Shelia
Sheila Hill-Christian currently serves as the Interim Chief Executive Officer of the Richmond Redevelopment and Housing Authority, a role she stepped into on April 1, 2022.  As the Interim CEO, Ms. Hill-Christian directs all business affairs of the Housing Authority subject to direction of RRHA's Board of Commissioners. Ms. Hill-Christian is responsible for maintaining effective relations with the general public to include Local, State and Federal agencies as the primary Housing Authority Representative.
Prior to serving as the interim CEO, Ms. Hill-Christian served as Managing Director of Fahrenheit Advisors, an award-winning middle market consulting and advisory firm that helps companies overcome challenges and find their fastest path to growth.
Ms. Hill-Christian has a wide and varied career that includes extensive state and local government agencies as well as non-profit organizations in the Commonwealth of VA, the City of Richmond, the City of Portland, Maine and the City of Cincinnati, Ohio.  Her knowledge and experience allow her to manage complex projects while maintaining efficient control of financial and human resources. With over 25 years of leadership experience, she is skilled in strategic planning, program development and management, executive searches, change management, organizational review, project implementation, regulatory compliance, leadership coaching, communications, and organizational transition. As a former Executive Director of RRHA Sheila led the agency through a strategic planning process and through significant change while simultaneously working with the RRHA team toward completion of major development projects. As a consultant, Sheila has served on a Mayoral transition team for the city of Richmond VA and led the search for City Manager, Finance Director, Director of Economic Development and Director of Community Development. As a government official, Sheila has successfully managed the completion of a myriad of redevelopment projects, technology, economic development, and human services projects. She has also conducted Executive Searches for various positions including Director of Finance, Budget Director, Director of Human Resources, Human Services Director, Policy Analyst, Assistant Police Chief, Assistant Fire Chief and Communications Director for various government agencies.
Sheila received her Bachelor's degree in English and History from VCU and her MBA from Averett University where she has served as adjunct faculty teaching strategic management and organizational development.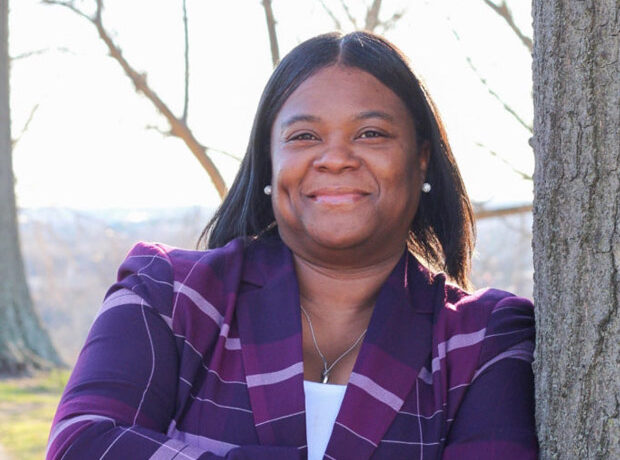 Kenyatta Green
Interim Chief Operating Officer
Learn about Kenyatta
Kenyatta Green serves as the Interim Chief Operating Officer for the Richmond Redevelopment and Housing Authority (RRHA). In this role, Kenyatta oversees RRHA's Operations portfolio, including Low-income Public Housing, Resident Services, the Call Centers, Housing Compliance, the Housing Choice Voucher Program, the Tenant Selection Office and Central Maintenance. No newcomer to the Affordable Housing industry, Kenyatta made her professional debut with the Housing Choice Voucher Program at the Cuyahoga Metropolitan Housing Authority, in Cleveland Ohio, the 7th largest Housing Authority in the nation.
Kenyatta relocated to Virginia in January 2018.  Prior being appointed to the interim COO position, Kenyatta served as the Director of RRHA's Housing Choice Voucher Program and Tenant Selection Office. Under her leadership, the HCVP program achieved successive High Performer designations. She brings vast experience as a certified Public Housing Manager and Housing Choice Voucher professional with more than 18 years of experience.
Green is an innovative thinker who is results oriented and tackles practical problems with creative and innovative solutions.  She holds a Master's of Public Administration, Magna Cum Laude, from Kaplan University. She currently sits on the Greater Richmond Continuum of Care Board and the University of Richmond Resident Advisory Board.
Kenyatta cherishes moments spent with family, is a proud wife and mother of two who enjoys waking up early to take morning walks.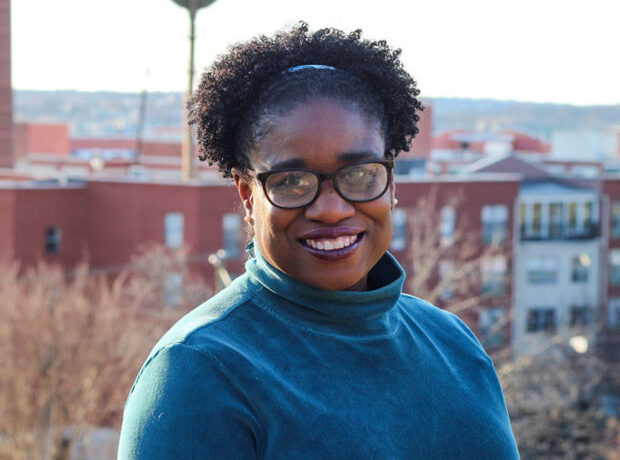 Ingram Brown
Director of Human Resources
Learn about Ingram
Ingram Brown serves as the Human Resources (HR) Director of Richmond Redevelopment and Housing Authority. With more than 30 years in the field of HR, she is a certified Senior Professional in HR (SPHR) and a SHRM Senior Certified Professional (Sr-SCP). Prior to joining RRHA from August 2010 to June 2012, and again since February 2017, Ingram worked for the Goodyear Tire & Rubber Company for over 20 years. Under her coaching, the HR team performs critical functions including payroll processing, recruitment, compensation/benefits and employee relations.
Ingram has a BS in Chemical Engineering from the University of Virginia and a BA in Christian Arts and Ministry from Logos Christian College. Ingram is a Board Member for Strategies to Elevate People (STEP), an organization supporting the Gilpin Court Community. In her spare time she is a seamstress, choreographer and a dancer.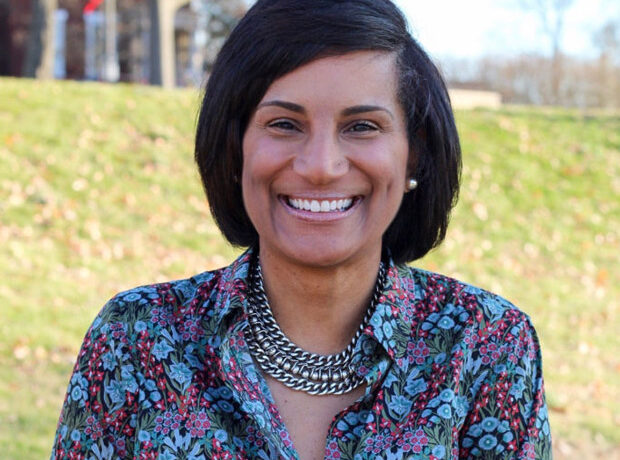 Angela Fountain
Director of Communications and Public Relations
Learn about Angela
Angela D. Fountain is Richmond Redevelopment and Housing Authority's Director of Communications and Public Relations. In this role, she serves as spokesperson for the agency and is responsible for media and public relations, internal and external communications, public outreach and overseeing the external marketing firm. With more than 20 years' in the marketing, public relations and advertising industry, Angela's has worked in the academic, private and public sector communication fields.
Prior to her successful landing in November 2019 at RRHA, Fountain was the Public Information Manager for the City of Richmond's Department of Public Utilities for 15 years. She holds a BA in Political Science from Virginia Commonwealth University, is a self-described good cook, loves traveling, eating at good restaurants and writing poetry. Additionally, she is the proud mother of a NC State University student who begs her not to sing out loud or dance in public.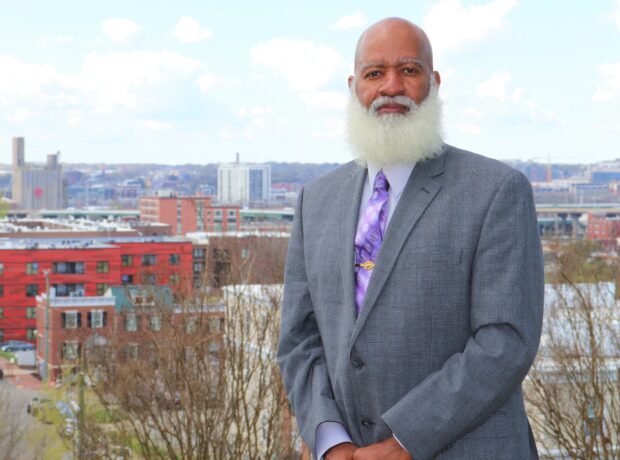 Martin Harrison IV
Public Safety Director
Learn about Martin
Martin Harrison IV serves as the Public Safety Director of the Richmond Redevelopment and Housing Authority (RRHA). He took this position on January 25, 2022 after a distinguished 33 year career of public service in law enforcement with the Richmond Police Department (RPD). While at RPD Harrison served as the Third Precinct Commander at the rank of Captain. In addition, he also served as the Commander of the Disciplinary Review Office.  His list of achievements with the police department are far reaching and varied and includes work in the police K-9 unit where he trained three dogs, a stint as a motorcycle officer, and work in the narcotics and vice unit. His main responsibilities at RRHA are to develop and implement plans and procedures to ensure the well-being, safety and quality of life for the families and employees within RRHA's purview.  In the performance of these duties, Captain Harrison works in partnership with residents, RRHA staff, stakeholders, and local law enforcement. A native of New Orleans, Harrison is extremely family oriented. Although his work requires a very serious side, he finds a good balance with hobbies that allow him to relax and unwind. In his spare time, he enjoys motorcycling, playing scrabble, playing basketball and reading.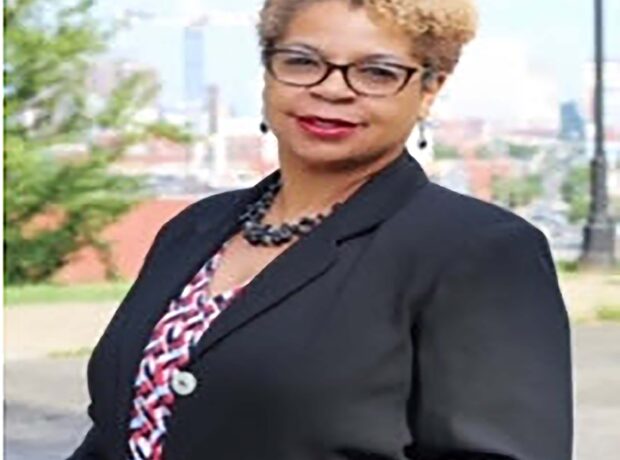 Jacquelyn Salaam-Hicks
Director of Information Technology
Learn about Jacquelyn
Jacquelyn Salaam-Hicks serves as the Director of Information Technology for the Richmond Redevelopment and Housing Authority. In this role, Salaam-Hicks directs the effective delivery of networks, development, and disaster recovery systems and processes, oversees technical projects in alignment with organizational goals, and works collaboratively with all other divisions within RRHA to meet overall IT needs.
Jackie came to the agency in 1993 as a Systems Specialist for the Heating Ventilation & Air Conditioning computer system.  She was responsible for implementing RRHA's first Helpdesk. A 30-year resident of Richmond, VA, Ms. Salaam-Hicks earned her BS in Information Systems and Operation Management from University North Carolina at Greensboro.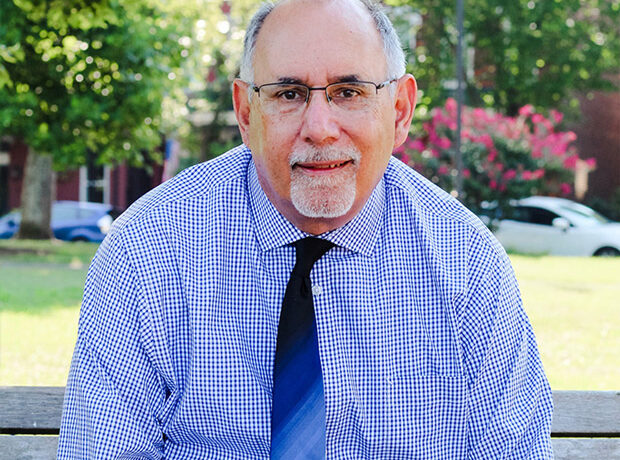 Joe Sarver
Director of Maintenance
Learn about Joe
Joseph Sarver serves as the Director of Maintenance Operations for the Richmond Redevelopment and Housing Authority.  Mr. Sarver's extensive and distinguished career includes significant experience as an energy analyst, facilities manager, business developer, and engineer. He is a Richmond native and has been with RRHA for 18 years. Sarver holds a BS in Physics from Virginia Commonwealth University, a Control Systems Engineering certificate from Honeywell Inc., and is a certified maintenance manager.
He has authored numerous technical publications related to mechanical systems.  He and his wife Susan have two adult sons, Evan and Grant. Joe is an avid volunteer, enjoys spending time with family, tennis, and nature and sports photography. He is also an accomplished, lifelong musician and a member of the music ministry at St. Michael's Church.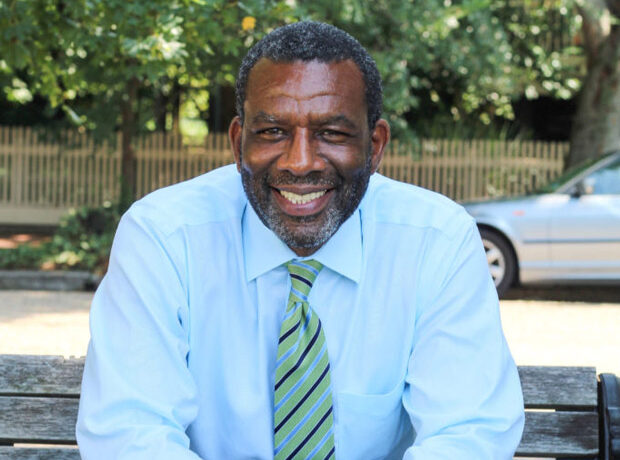 Ralph Stuckey
Director of Resident Services
Learn about Ralph
A 25-year veteran in the human services and affordable housing arena, Ralph W. Stuckey serves as the Director of Resident Services for Richmond Redevelopment and Housing Authority. A passionate advocate for human equality and justice, Stuckey has been engaged in advocacy throughout his career working directly with youth and family organizations in Virginia, Arkansas, and Texas.
He is a former professor of psychology at VA State University and holds a BS in Psychology from the University of Arkansas – Pine Bluff, an MS in Clinical Psychology from VA State, and is published in the area of cognitive psychology. His philosophy can be summed up in one statement, "People don't care how much you know until they know how much you care."  He is the proud father of two daughters.
Ben Titter
General Counsel
Learn about Ben
Benjamin Titter is General Counsel for the Richmond Redevelopment and Housing Authority. In this role, he provides legal support and guidance to all departments and RRHA's Board of Commissioners, ensures the agency is compliant with all relevant law and regulation, negotiates legal agreements, and helps to formulate and draft agency policies.
Ben joined RRHA as Associate General Counsel in October 2019 and was named General Counsel in May 2021. Prior to that, he spent almost seven years in the private practice of law where he handled a variety of legal matters, primarily focused on real estate and small business formation and management.
A native of Milwaukee, Wisconsin, Ben earned his BA in Political Science from Anderson University in Indiana, his Masters in Political Management from the Robertson School of Government, and his Juris Doctorate from the Regent University School of Law. Ben is the author of multiple articles for legal journals and is also a frequent speaker at legal seminars and guest lecturer at law school classes. Additionally, he and his wife, who is also an attorney, consult with several nationally-televised shows when plots involve legal questions. In his free time, Ben is an avid baseball fan, a comic book nerd, and a former professional actor.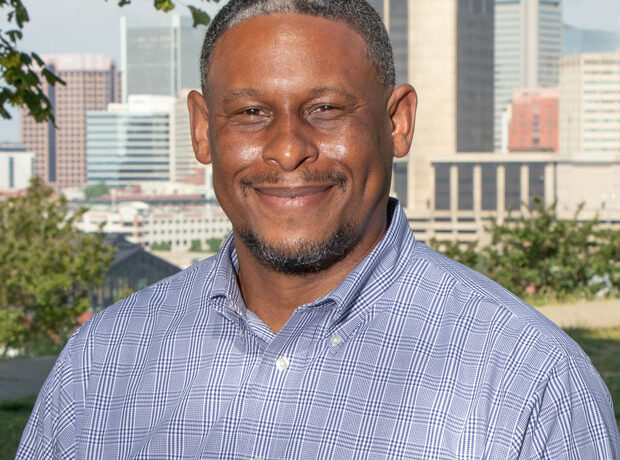 Arthur Walker
Director of Procurement
Learn about Arthur
Arthur J. Walker is the Director of Procurement and Contract Administration for the Richmond Redevelopment and Housing Authority. His responsibilities include planning, directing and coordinating all activities relevant to the procurement of goods and services. In addition, he ensures that all procurement activities are done in compliance with state, local, and Federal Procurement regulations and RRHA policies.
Art came to RRHA in January 2020 bringing 25 years of procurement experience from Michigan's largest Public Housing Authority, the Detroit Housing Commission.  He holds a BA in Accounting from Michigan State University, is a member of the National Institute of Governmental Purchasing and is a Certified Public Procurement Officer by the Universal Public Procurement Certification Council.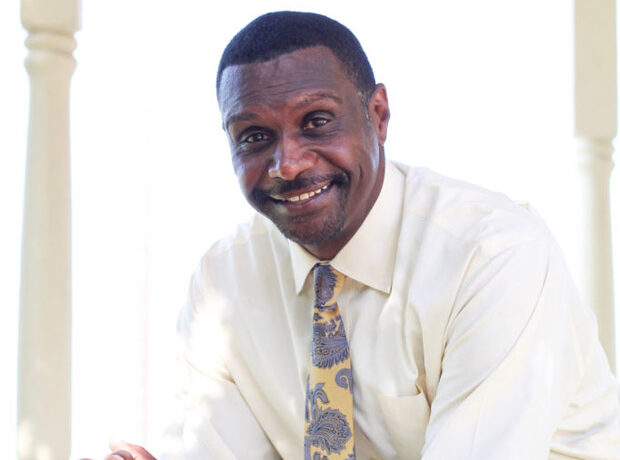 Charles Williams
Director of Public Housing
Learn about Charles
Charles Williams serves as the Director of Public Housing for the Richmond Redevelopment and Housing Authority.  With over 25 years of experience in public housing management, Charles is responsible for managing more than 3700 units of residential housing, maintaining property standards set by the US Department of Housing and Urban Development,  ensuring the quality of life issues for housing community families are properly addressed and maintaining the department's financial stability.
In addition to his BS in Public Administration from Virginia State University and Master's in Business Administration (MBA) from Averett University, Charles has also earned numerous public and affordable housing certifications, including the Accredited Residential Manager designation.  In his spare time Charles regularly participates in various community service-oriented activities.  He is a basketball official with the Virginia High School League and an active member of Kappa Alpha Psi Fraternity Inc.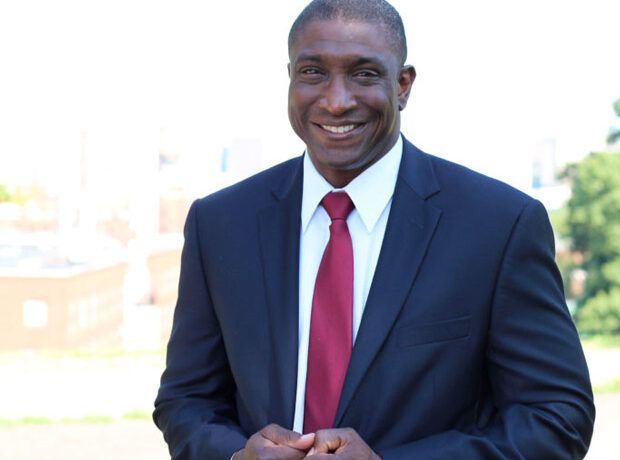 Desi Wynter
Deputy Chief Real Estate Officer
Learn about Desi
Desi Wynter serves in the capacity of Deputy Chief Real Estate Officer with Richmond Redevelopment and Housing Authority.  A veteran in community development and affordable housing development, Desi is responsible for initiating and managing partnerships between developers, financial institutions, governments, and community stakeholders for multimillion-dollar development initiatives for public housing and neighborhood transformation.
Desi's diverse career includes executive and management positions at Habitat for Humanity in Americus, GA, the VA Dept of Housing and Community Development, and the Roanoke Redevelopment and Housing Authority.  Desi holds a Master's in Public Administration from James Madison University.