Through partnerships, RRHA builds new housing units and rehabilitates deteriorated structures to provide affordable housing to Richmond residents with low- and moderate-incomes.
For some Richmonders, homeownership can be a desirable option that may provide wealth-building opportunities. RRHA works to ensure the homeownership inventory in Richmond includes options for low- and moderate-income families.
---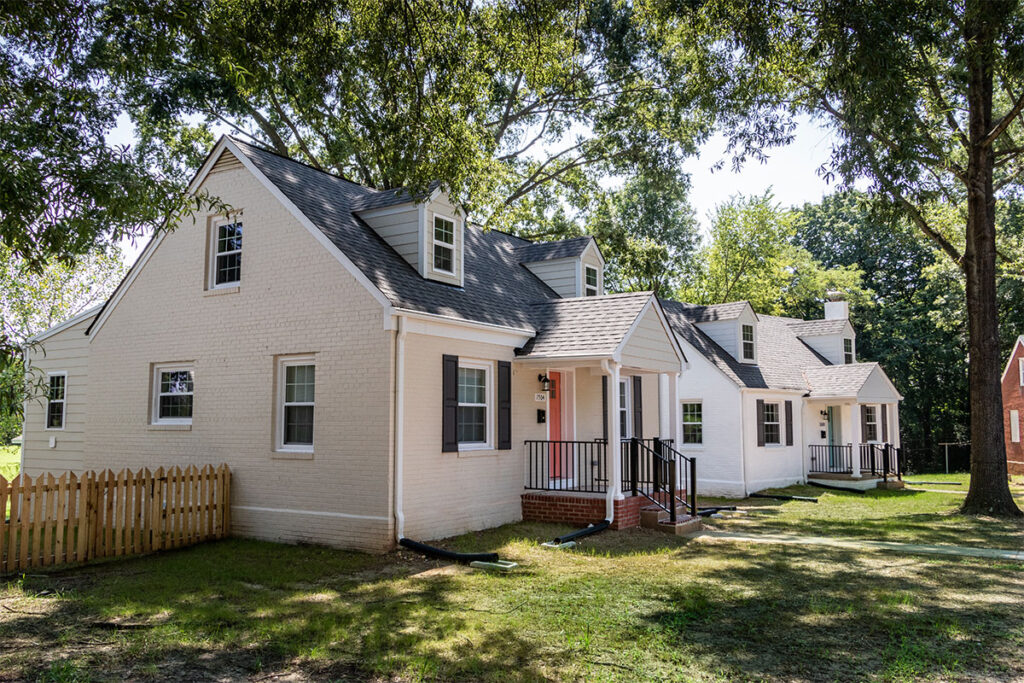 Neighborhood Homeownership Initiative
2007–Present
RRHA is working with nonprofit partners to redevelop 119 single-family houses throughout various Richmond neighborhoods—including Randolp/Maymount, Highland Park, and Southside. These houses were constructed circa 1920–1976 in a variety of styles including craftsman, bungalow, and capes, one story or two, with brick, vinyl, and stucco exterior finishes. The renovated homes will be sold to buyers with household incomes less than 80% AMI.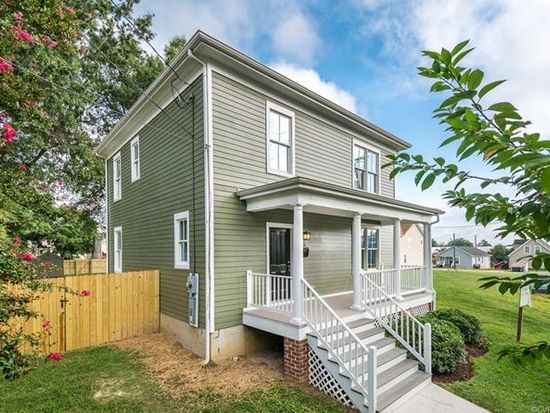 Greenwalk Homeownership Program
2010–Present
"Greenwalk" homes, located in the Blackwell and Randolph neighborhoods, will be renovated and sold to qualified first-time homebuyers with incomes below 80% AMI. The energy-efficient homes are EarthCraft certified.
Homeownership FAQs
How do I purchase a house for homeownership?
Homes available for sale are subject to be posted in the MLS. Interested buyers may have their Real Estate Agent refer to the MLS or contact RRHA to obtain the Listing Agent's contact information. The Listing Agent will provide purchase restrictions and other pertinent information pertaining to the sale of the home.
Although the purchase restrictions may vary depending upon the HUD Approved Program Plan, the homes are typically sold to first time homebuyers with household incomes that are 80% or below the Richmond Area Median Income (AMI); other restrictions will apply.
How do I purchase surplus properties from RRHA?
As properties become available for sale, typically they are listed with a local Real Estate Broker and are subject to be posted in the Richmond Multiple Listing Service (MLS), allowing interested buyers an opportunity to submit offers to purchase. Properties may also be available through future auction sales. You may contact the Real Estate and Community Development Department (RECD) at elaine.key@rrha.com for more information.
RECD may also issue Request For Qualifications (RFQ) or Request For Proposals (RFP) for properties located in future development areas.
Do you accept unsolicited proposals for land or partnerships?
RRHA may determine that proposals would benefit its efforts in redeveloping affordable housing. Unsolicited proposals may be submitted to the Chief Real Estate Officer at desi.wynter@rrha.com.
---
Past Programs
Urban Homestead Homeownership Program
The Urban Homestead Homeownership Program provided homeownership opportunities for more than 300 families. For this program, RRHA acquired vacant homes, created loan and grant packages for low- to moderate-income purchasers, and managed rehabilitation. The program used a mixture of federal and private funds to finance the projects.
Section 5(h) Homeownership Program
Section 5(h) Homeownership Program was a lease-purchase program in which the homes were a part of RRHA's public housing inventory until sold. This program made homeownership available to RRHA residents and other low-income families.
HOPE VI Program
Revitalizing the historic Blackwell Community
The HOPE VI program served first-time low and moderate-income home buyers and was made possible through a $26.9 million HUD grant. Homes were made affordable by proving a combination of down payment assistance and forgivable second mortgages to buyers, and by providing construction subsidy to builders.