For many Richmonders, homeownership can be an attractive option that provides wealth-building opportunities. RRHA works to ensure low- and moderate-income families can own quality housing.
Through partnerships, we build new housing units and rehabilitate deteriorated structures, increasing the stock of housing available specifically to lower-income families.
We also support the transition to homeownership by making Housing Choice Voucher recipients eligible for the HCVP HOMEownership Program.
Benefits of Homeownership
Control your monthly housing payment
Use home equity to build wealth
Make the home your own
Gain a sense of belonging in your community
Increase your financial strength
Earn tax deductions
---
Homeownership is within your reach!
New Homeownership Initiative Coming Winter 2023
The program will be available to eligible RRHA residents, including families in public housing communities and those receiving public housing vouchers.
Qualifications & Unique Benefits
Underwriting that removes several traditional credit scoring barriers. For example, consistent on-time rent payment history, rather than credit scores, considered in qualifying for loans
Down payment assistance
Closing costs assistance
Below-market interest rates
Mortgage insurance relief
Mandatory homeownership education and budgeting counseling
What can you do to prepare?
To take advantage of the program, you'll need to be a public housing resident or voucher holder who meets the following qualifications. If you don't meet them yet, there's still time to get "mortgage ready"!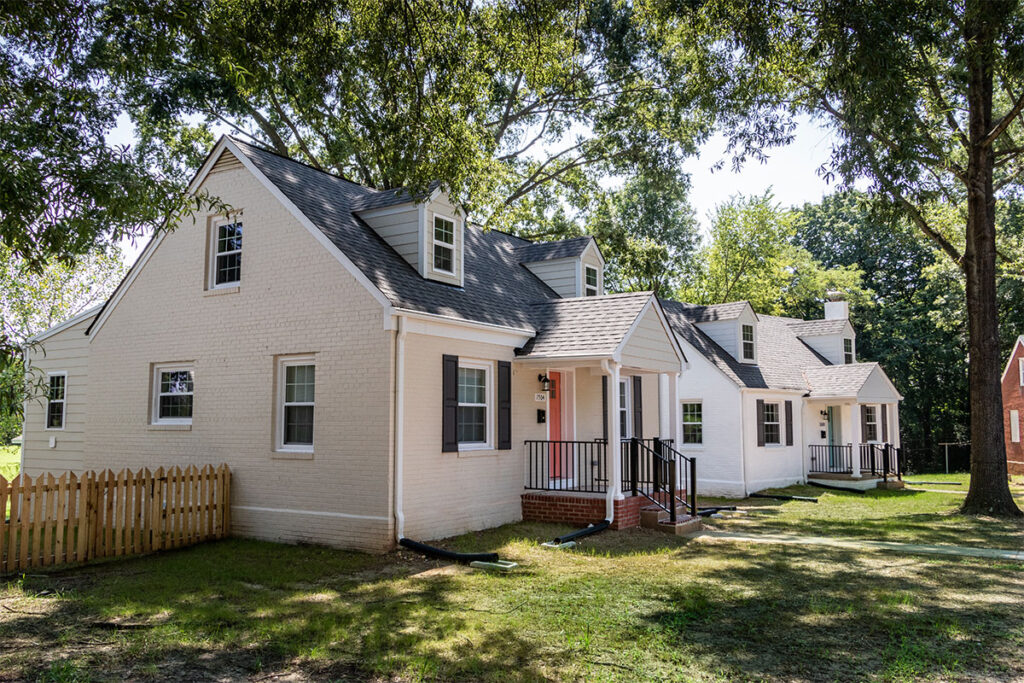 Neighborhood Homeownership Initiative
2007–Present
RRHA is working with nonprofit partners to redevelop 119 single-family houses throughout various Richmond neighborhoods—including Randolph/Maymont, Highland Park, and Southside. These houses were constructed circa 1920–1976 in a variety of styles including craftsman, bungalow, and capes, one story or two, with brick, vinyl, and stucco exterior finishes. The renovated homes will be sold to buyers with household incomes less than 80% AMI.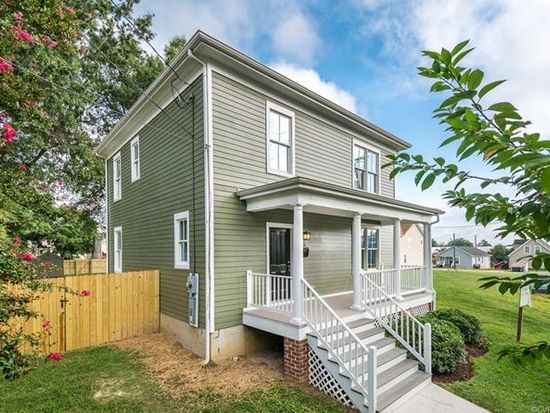 Greenwalk Homeownership Program
2010–Present
"Greenwalk" homes, located in the Blackwell and Randolph neighborhoods, will be renovated and sold to qualified first-time homebuyers with incomes below 80% AMI. The energy-efficient homes are EarthCraft certified.
Frequently Asked Questions (FAQ)
---
Am I eligible for the HCV HOMEownership Program?
To qualify, you need to be a current HCV participant who has been in the program for one year or more, or you need to be eligible for admission to the HCV program.
For those who are eligible, HUD provides minimum qualifications for the HCV HOMEownership Program and RRHA sets policies for income and credit qualifications. You:
Must be a first-time homebuyer
Need to meet HUD's minimum annual income requirements to earn at least the Federal minimum wage multiplied by 2,000 hours (currently, $14,500 7.50/hour) Virginia Jan 1, 2023, = $12 ($24,000). For disabled and elderly families, the income requirement equals the monthly federal supplemental security Income x 12 (Currently $841 x 12 = $10,092)
Must be employed full-time (32+ hours/week). This requirement is waived for those who are elderly and disabled
Should have no prior mortgage default of any household member who previously received homeownership assistance
Need to complete a Homebuyer Education course from a HUD-certified Housing Counseling Agency
Must be in compliance with HCV program obligations
How do I apply for the HOMEownership Program?
Who should I contact with questions about the HCV HOMEownership Program?
Please direct all HCV HOMEownership questions to the following email: hcvphome@rrha.com.
Where can I buy my home using the HCV HOMEownership Program?
You can buy a home within the City of Richmond.
You may be able to buy a house elsewhere if the Public Housing Administration in that location is administering the homeownership option and accepting new families.
What types of homes are eligible under the HCV HOMEownership Program?
The unit must already exist or be under construction at the time your family enters the contract of sale.
If you are purchasing a home where you do not own the land (such as if there is a land trust,) then the home must be located on a permanent foundation, and your family must have the right to occupy the home site for at least 40 years.
How much will I pay, and how much will RRHA pay towards my mortgage in the HOMEownership Program?
You will pay at least 30% of your household's adjusted monthly gross income.
You'll be responsible for all homeownership expenses not covered by the Housing Assistance payment.
If homeownership expenses exceed the payment standard, you will pay the difference out-of-pocket, in addition to your required share.
What lender should I use to finance my home?
RRHA will not require that you use a specific lender, but we may establish:
Requirements concerning qualifications of potential lenders and terms of financing
Prohibitions on certain forms of financing (like balloon mortgages)
Requirements or restrictions on other debt secured by the home
How do I purchase a house?
Homes available for sale are subject to be posted in the Richmond Multiple Listing Service (MLS). Interested buyers may have their Real Estate Agent refer to the MLS or contact RRHA to obtain the Listing Agent's contact information. The Listing Agent will provide purchase restrictions and other pertinent information pertaining to the sale of the home.
Although the purchase restrictions may vary depending upon the HUD Approved Program Plan, the homes are typically sold to first time homebuyers with household incomes that are 80% or below the Richmond Area Median Income (AMI); other restrictions will apply.
How do I purchase surplus properties from RRHA?
As properties become available for sale, typically they are listed with a local Real Estate Broker and are subject to be posted in the Richmond Multiple Listing Service (MLS), allowing interested buyers an opportunity to submit offers to purchase. Properties may also be available through future auction sales. You may contact the Real Estate and Community Development Department (RECD) at elaine.key@rrha.com for more information.
RECD may also issue Request For Qualifications (RFQ) or Request For Proposals (RFP) for properties located in future development areas.
---
Past Programs
Urban Homestead Homeownership Program
The Urban Homestead Homeownership Program provided homeownership opportunities for more than 300 families. For this program, RRHA acquired vacant homes, created loan and grant packages for low- to moderate-income purchasers, and managed rehabilitation. The program used a mixture of federal and private funds to finance the projects.
Section 5(h) Homeownership Program
Section 5(h) Homeownership Program was a lease-purchase program in which the homes were a part of RRHA's public housing inventory until sold. This program made homeownership available to RRHA residents and other low-income families.
HOPE VI Program
Revitalizing the historic Blackwell Community
The HOPE VI program served first-time low- and moderate-income home buyers and was made possible through a $26.9 million HUD grant. Homes were made affordable by providing a combination of down payment assistance and forgivable second mortgages to buyers, and by giving a construction subsidy to builders.