RRHA is transforming the existing Creighton Court public housing complex and surrounding area into a mixed-income, vibrant community of choice. This project is informed by comprehensive resident engagement and planning, including the East End Transformation Plan.
RRHA's build-first model phases redevelopment and build new units before any demolition activity occurs to avoid displacement of residents.
Related News Articles
For more updates on the Creighton Transformation project: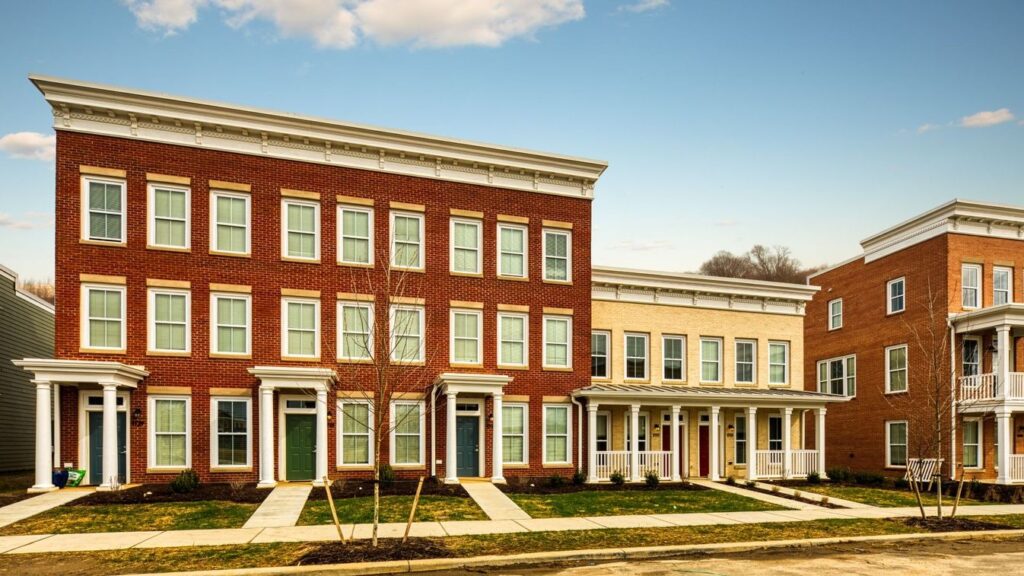 Armstrong Renaissance Community
Creighton Court revitalization efforts began in 2017 with the transformation of the former Armstrong High School site.
256 total units over 5 phases (finished in 2021)
130 multifamily rental units
90 senior rental units
36 single-family homes for homeownership
Site Plan Features
Balanced mix of housing types with both rental apartments and homeownership options
4,000 SF community center for afterschool activities
New streets to tie the new development into the existing neighborhood
Historical garden that honors the unique and powerful legacy of the former Armstrong High School
Central park that will accommodate outdoor recreational activities for families
Supportive resident services, including case management and referrals for employment training, healthcare, and programs tailored to meet the needs of the community families and elderly population
Property management and leasing offices
---
Partners