Fay Towers is an 11-story, 200-unit senior community located in the center of the North Jackson Ward ("NJW") planning area. Built in 1976, the building's aging infrastructure and significant capital needs led to RRHA commissioning a transformation in 2012 as a RAD transformation project.
Residents were relocated with project-based vouchers to three redeveloped locations: Highland Park, Baker School, and Jackson Ward Senior (The Rosa).
---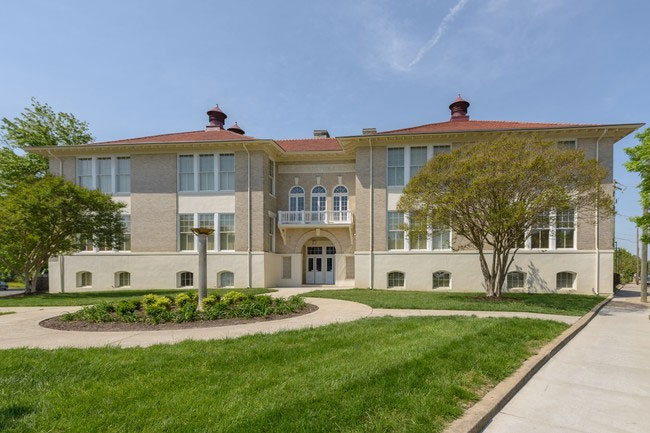 Highland Park Senior Apartments
The Fay Towers relocation project began with the restoration of the former Highland Park Public High School. Constructed in 1909 and listed on the National Register of Historic Properties, the high school was converted into a senior apartment building in 1990. In 2016, RRHA totally rehabilitated the three-story building into 77 one-bedroom apartments.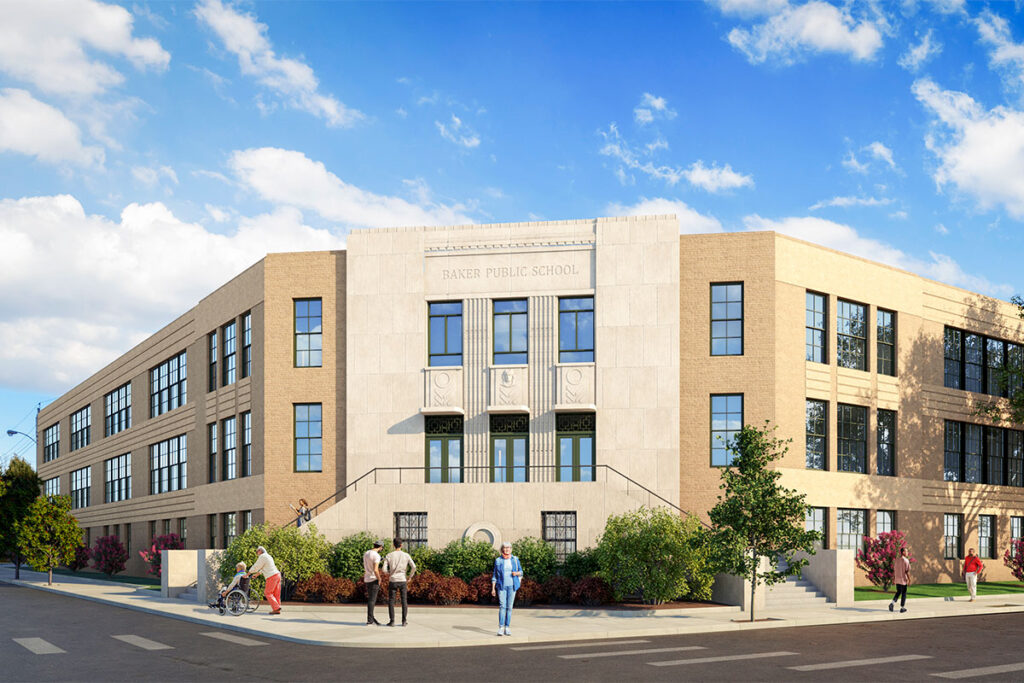 Baker School Senior Apartments
Next, the former Baker Elementary school was converted into family-friendly housing. Located in North Jackson Ward, Baker School was built in 1939 and served a variety of educational purposes until it closed permanently in 2014. The vacant school was converted into 50 senior apartment units.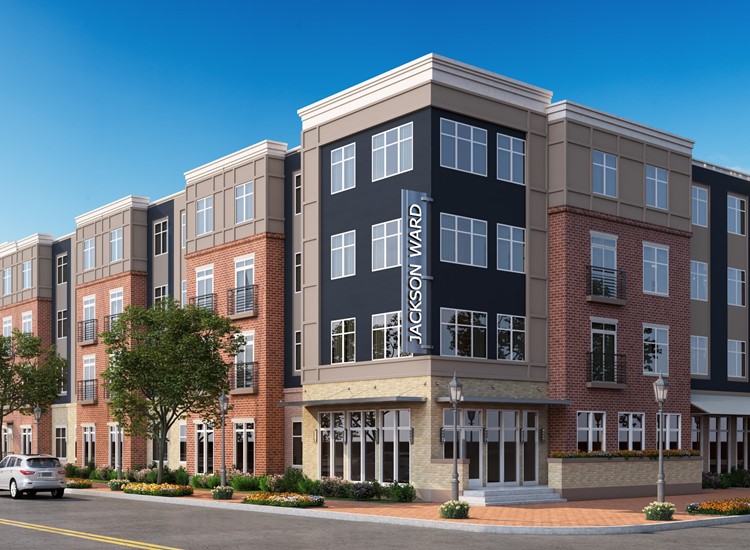 The Rosa Senior Apartments
The third phase and final phase was the new construction of the Rosa, a four-story apartment building with 72 one-bedroom apartments in North Jackson Ward.
The community is named for Rosa Dixon Bowser, a renowned local educator and the first black teacher hired in Richmond who lived the neighborhood.