Are you a Gilpin Court resident? The Richmond City Health District is looking for 4 Gilpin Informed Residents (GIRs) to be leaders in your community!
Gilpin Informed Residents will spend about 10 hours a week building relationships and collaborating with fellow Gilpin Court residents.
Responsibilities
Build relationships with local community members and leaders
Give input for the Informed Resident community engagement plan
Share input on other grants and with partners like Community 50/50, 2Love, and Kinfolk
Conduct outreach and help residents with questionnaires designed to inform Gilpin Court & Jackson Ward community planning efforts
Take part in community meetings and support engagement efforts
Relay feedback from the community to the Gilpin Planning Team
Encourage residents to participate in meetings and questionnaires to ensure the community's voice is heard in neighborhood planning and decision-making.
Qualifications
Current resident of Gilpin Court community
High school diploma or GED preferred
Strong computer skills, including with Microsoft Office products
Experience with community outreach
How to Apply
Apply online at forms.gle/U1Uj6QgcACtg3tU46
Or, fill out the job application PDF below and email it to sherrell.thompson@vdh.virginia.gov with the subject line "GIR Application".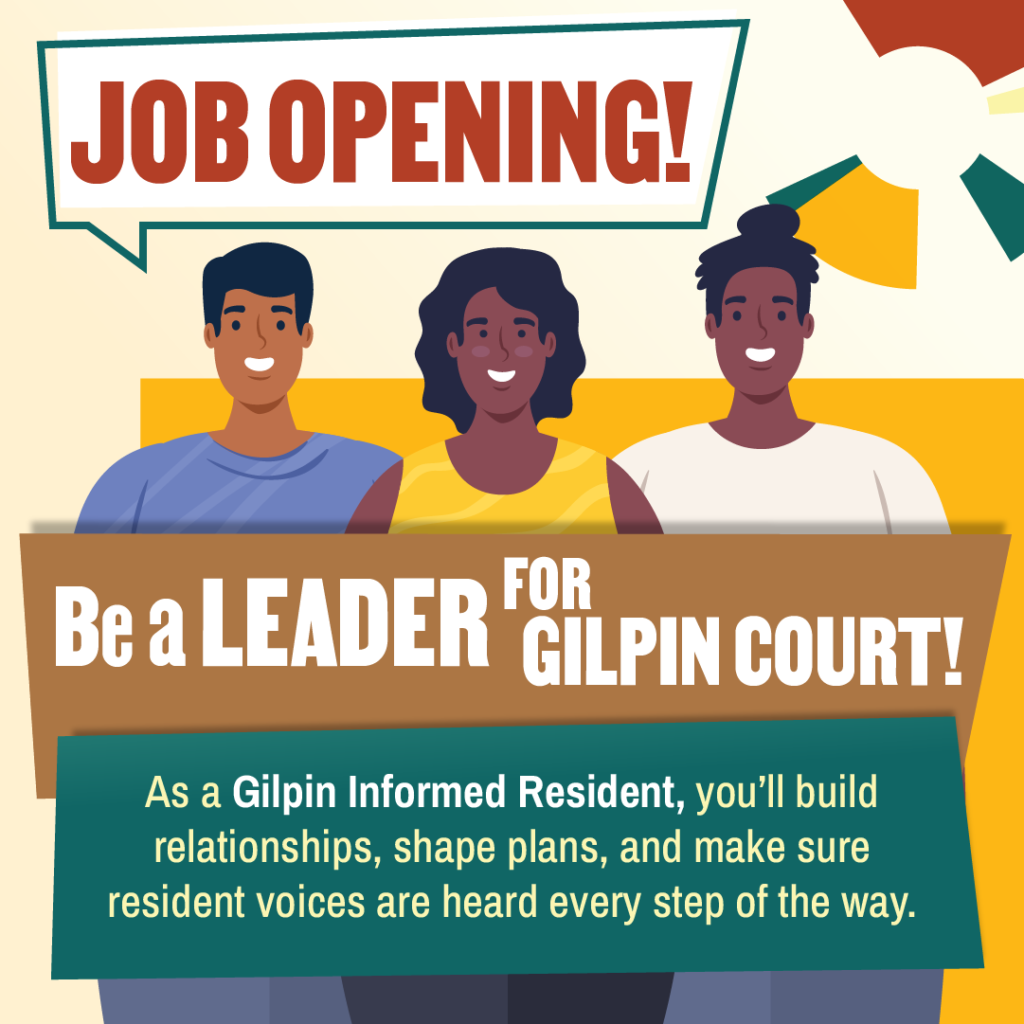 ---