On November 1, the Jackson Ward Community Plan team held three workshop sessions with Gilpin Court and Jackson Ward residents, planning experts, and stakeholders.
The sessions, hosted at Calhoun Center, took place at 10 AM, 1 PM, and 4 PM and provided a review of the Choice Neighborhood Plan (CNP) process and an opportunity for everyone to share input and generate ideas for the future of Jackson Ward.
Workshop Goals
The goal of the plan alternatives workshop was to:
Confirm plan goals & strategies
Discuss plan alternatives (different possible design options for the site)
Review the next steps in the process of drafting the formal Community Plan
Interactive Stations
Interactive stations filled the event space, providing opportunities to learn about the project and generate ideas.
The Story of Jackson Ward
Spanning 24' in length, this new timeline gave attendees the chance to learn about the history for Jackson Ward, share missing elements, and tell their own story.
Attendees offered many thoughts, including about historical landmarks and their memories of moving to the neighborhood or city.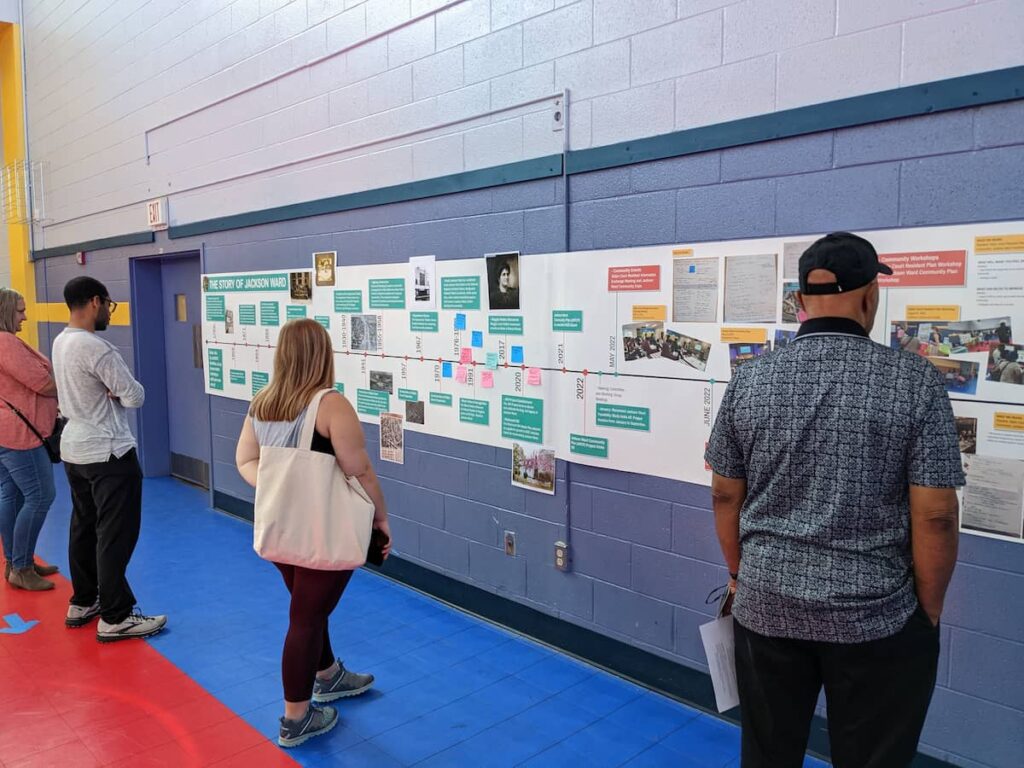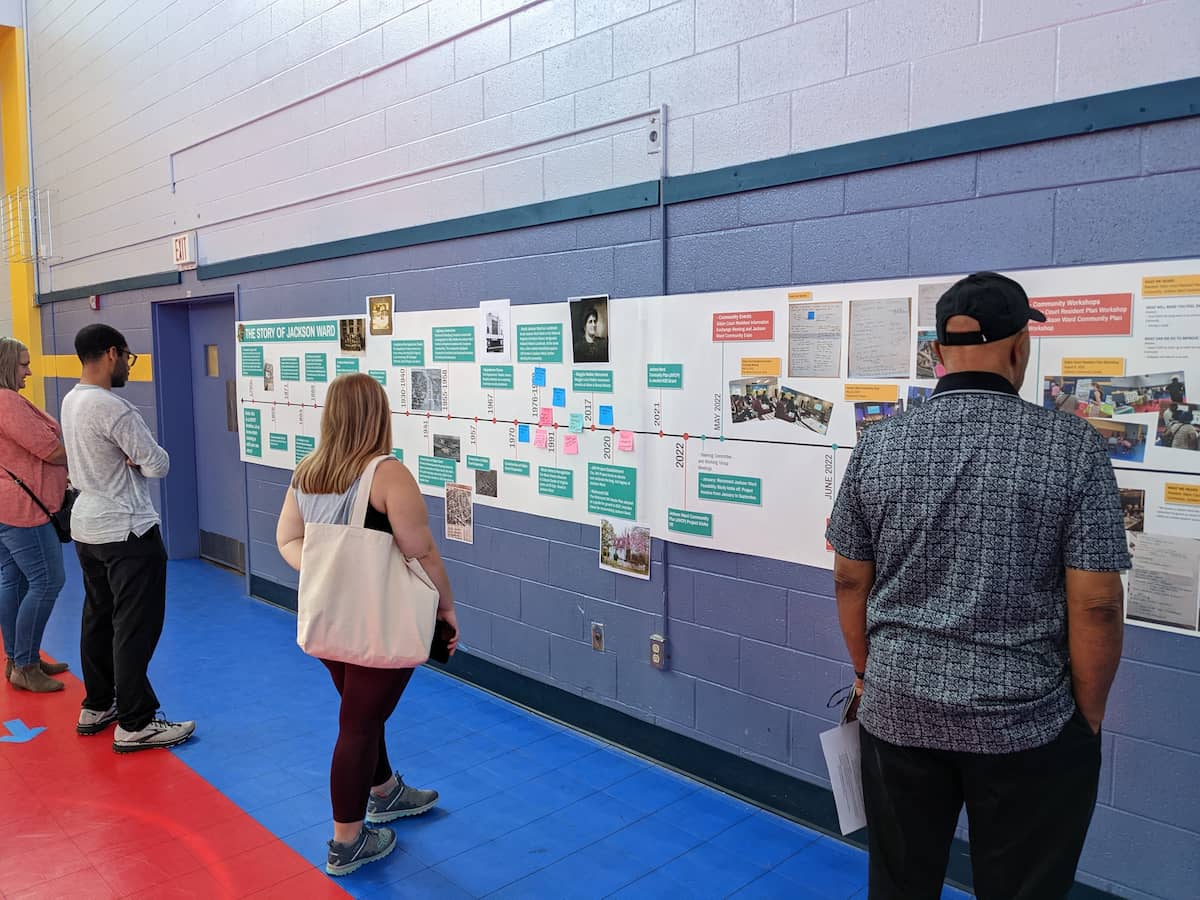 "Housing" Plan Goals
A review of the draft goals for housing, with the chance to share input in one-on-one discussions.
Residents shared their needs for home ownership/homemaking classes, supportive housing units, inclusionary zoning, environmental and sustainability building goals, consistent maintenance, and more options for affordable housing.
"People" Plan Goals
A review of the draft goals for people, with the chance to share input in one-on-one discussions.
Residents talked about the importance of neighborhood safety, access to health opportunities and green space, workshops on conflict resolution and finance/credit, youth programming, adult programming, and job training.
"Neighborhood" Plan Goals
A review of the draft goals for the neighborhood.
Residents shared the importance of celebrating Black Wallstreet and Black art and history throughout the neighborhood, increasing greenspace, community gardens, and green infrastructure (including green roofs), providing safe places to walk and bike, and increasing environmental and sustainability goals like reusing materials and reducing energy.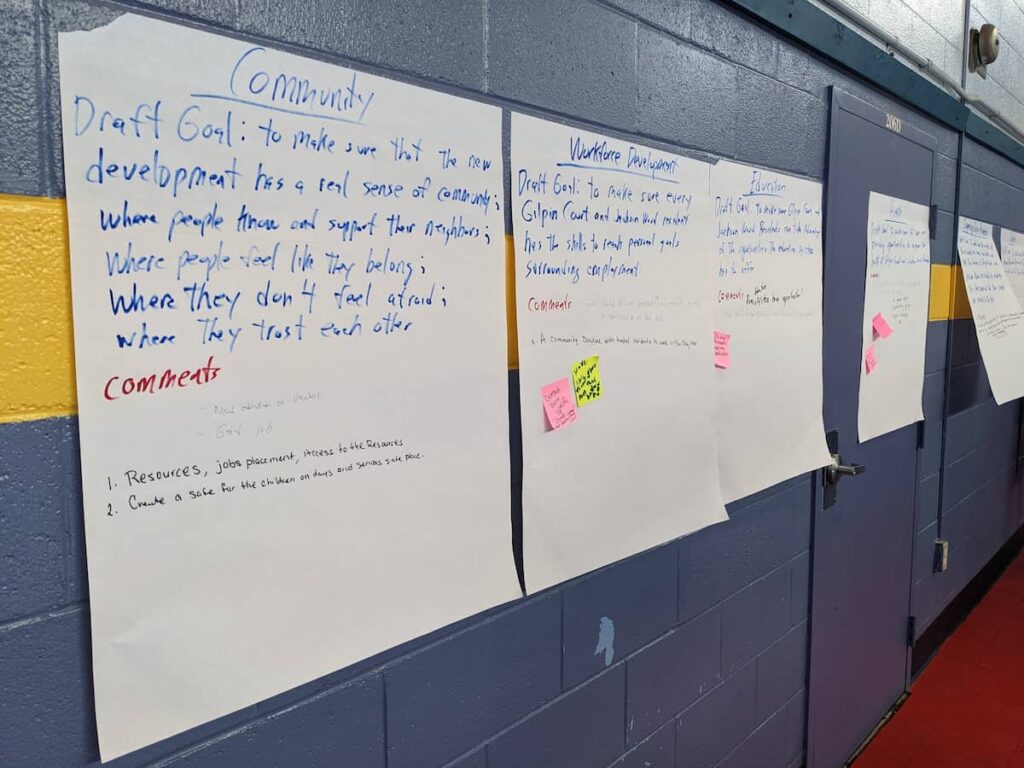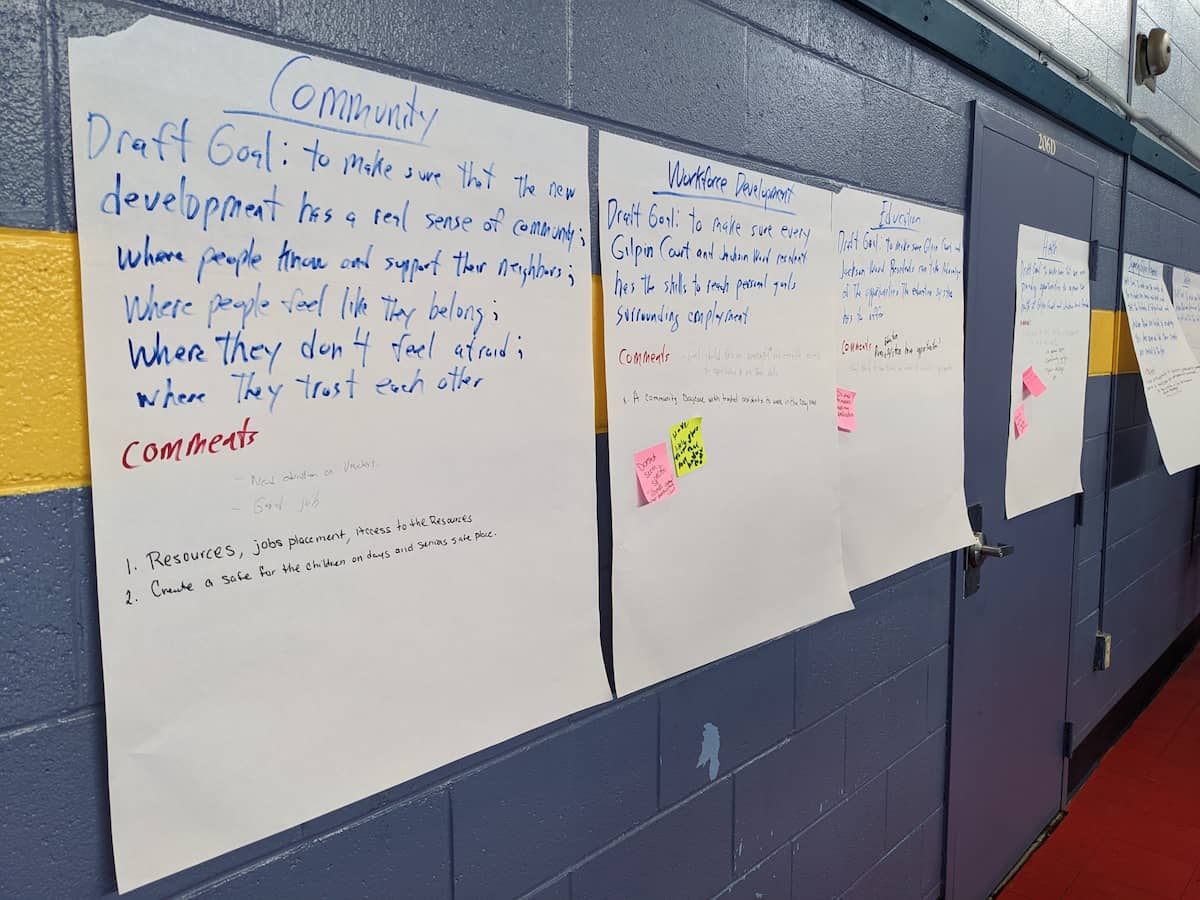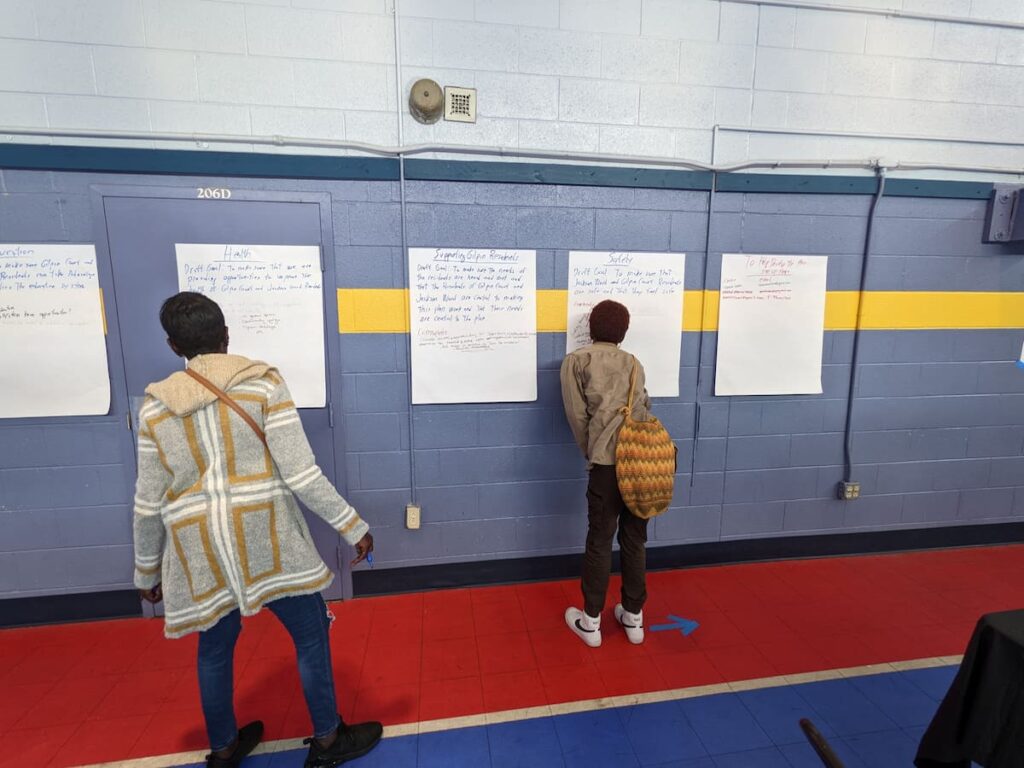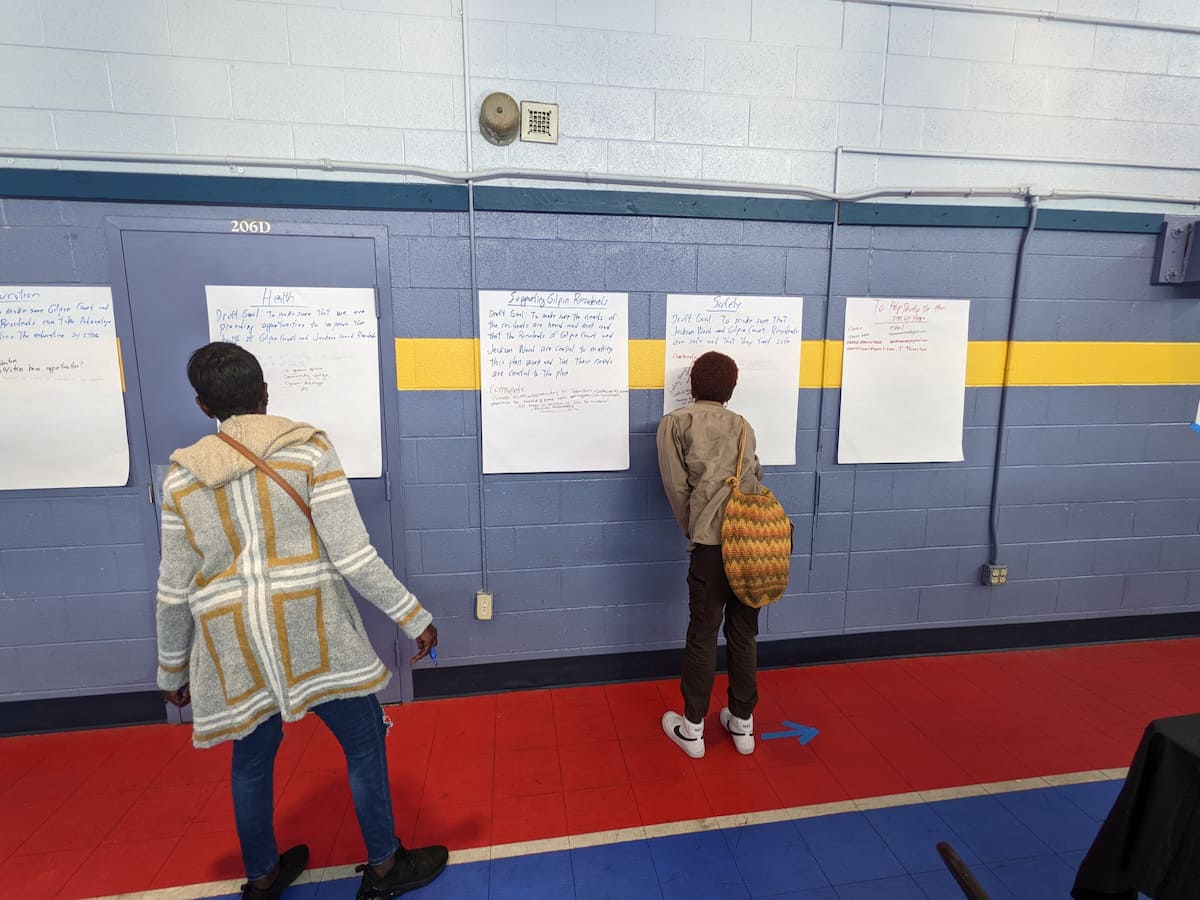 Amenities Activity
An activity to learn about neighborhood urban blocks and amenities.
Residents explored different neighborhood arrangements in this hands-on activity. They saw how one block, for example, might include row homes, a church, and mixed-use buildings with apartments above ground-floor commercial space. Attendees voted for their preferred amenities. Recreational amenities such as playgrounds, a splash pad, and a corner store (like a market) ranked highly for residents.
Attendees also voted on their preferred architectural type for housing. Craftsman and American Classic styles ranked highly.
Some residents shared that green spaces and community gardens can become mental health outlets for youth and their parents. There's a great opportunity to connect with community organizations working in this space.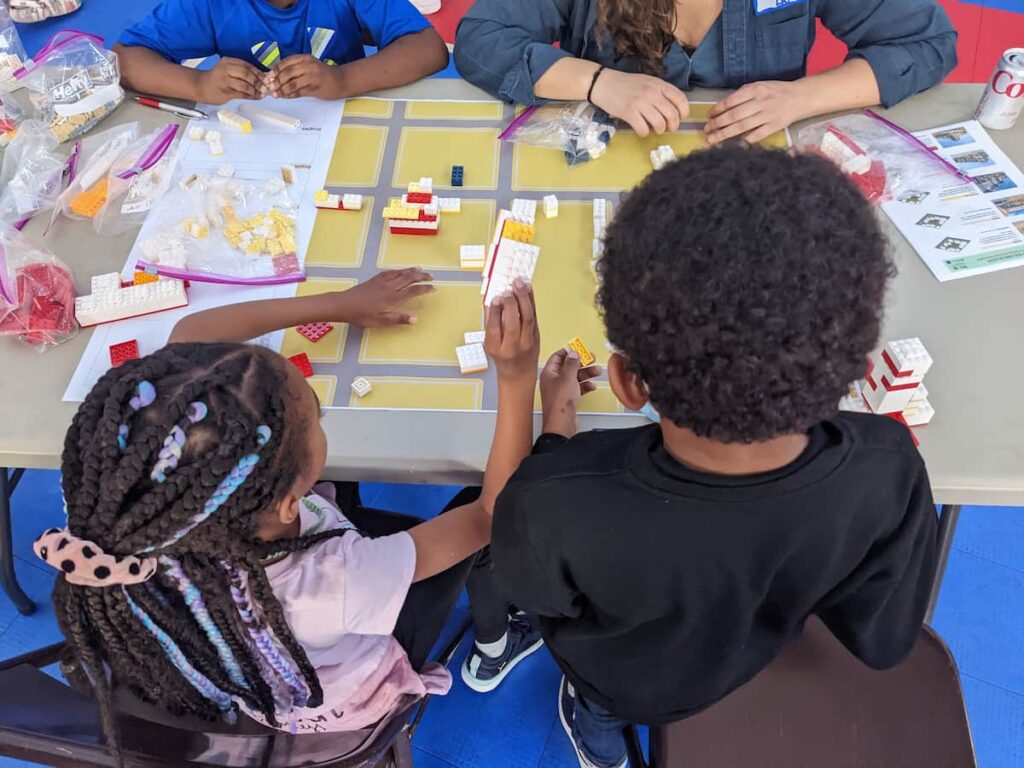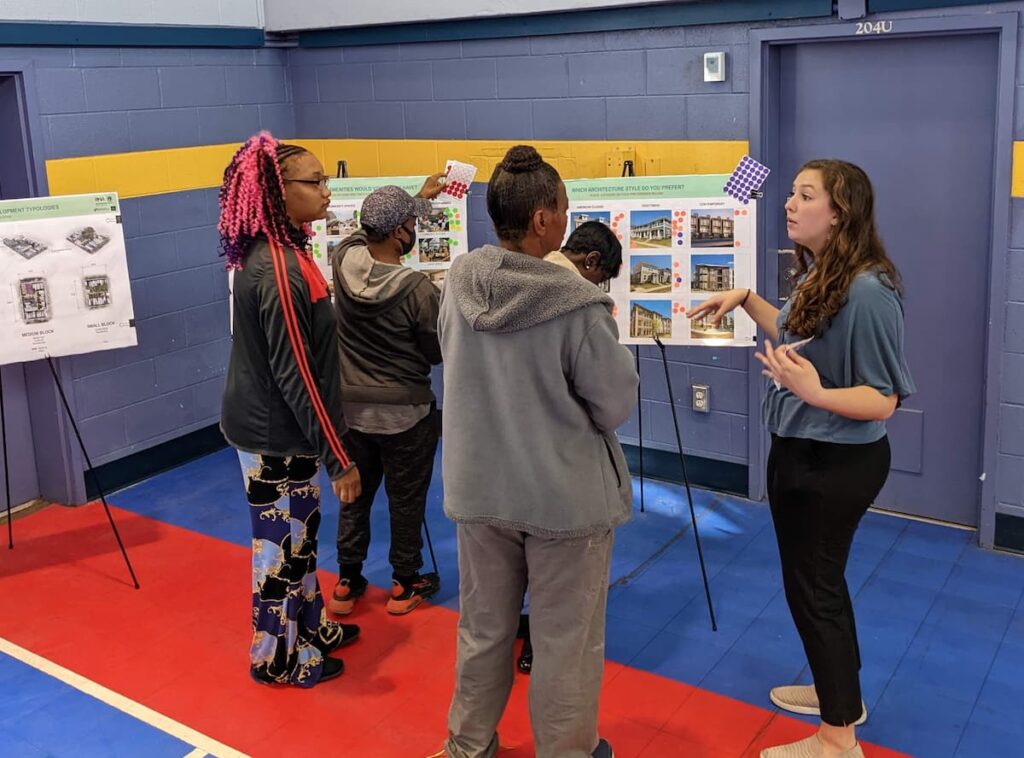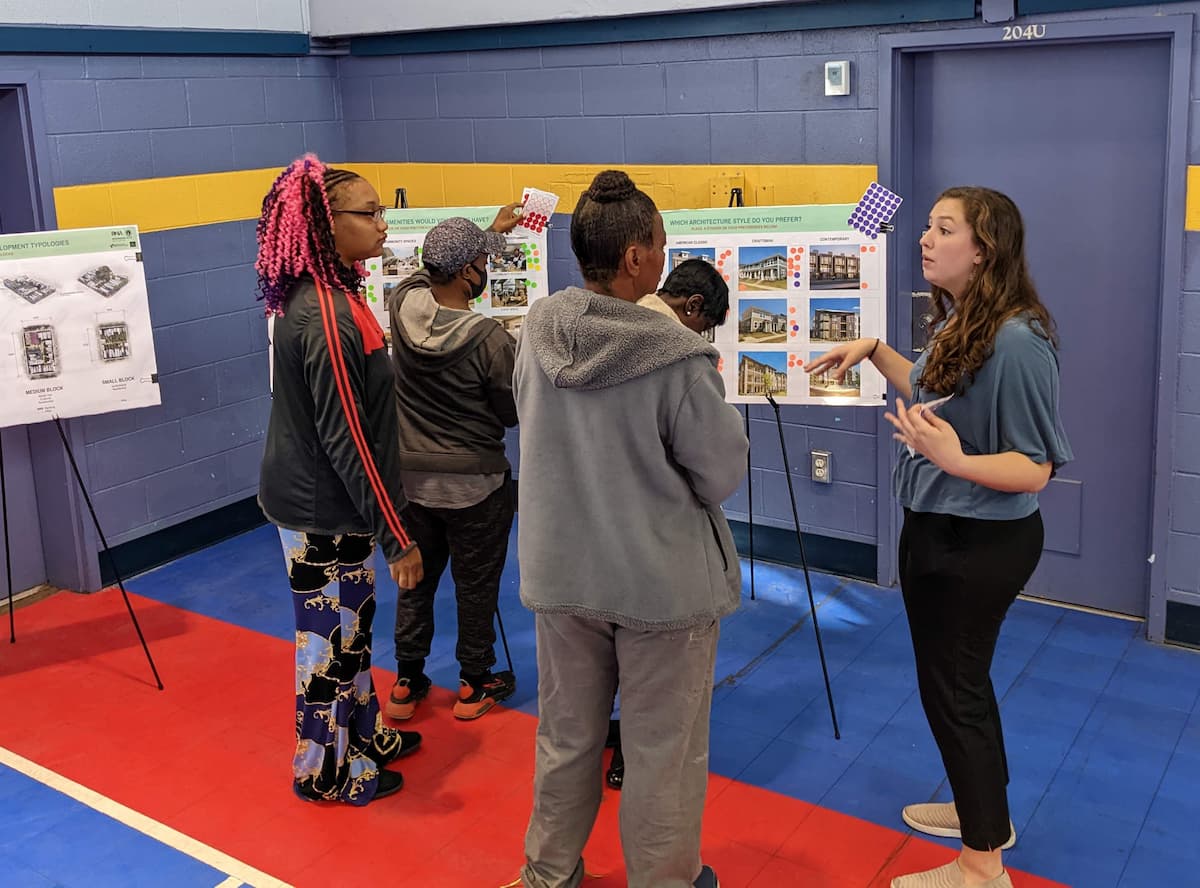 Did you miss the November Plan Alternatives Workshop?
There will be more opportunities to participate! The next community meeting will take place on February 11, 2023. At that meeting, the team will present a draft community plan based on the input and ideas received over the last six months. This is a great chance for you to see the first concepts of the community plan and share your comments.
Read the Jackson Ward FAQs for more information related to relocation and housing options.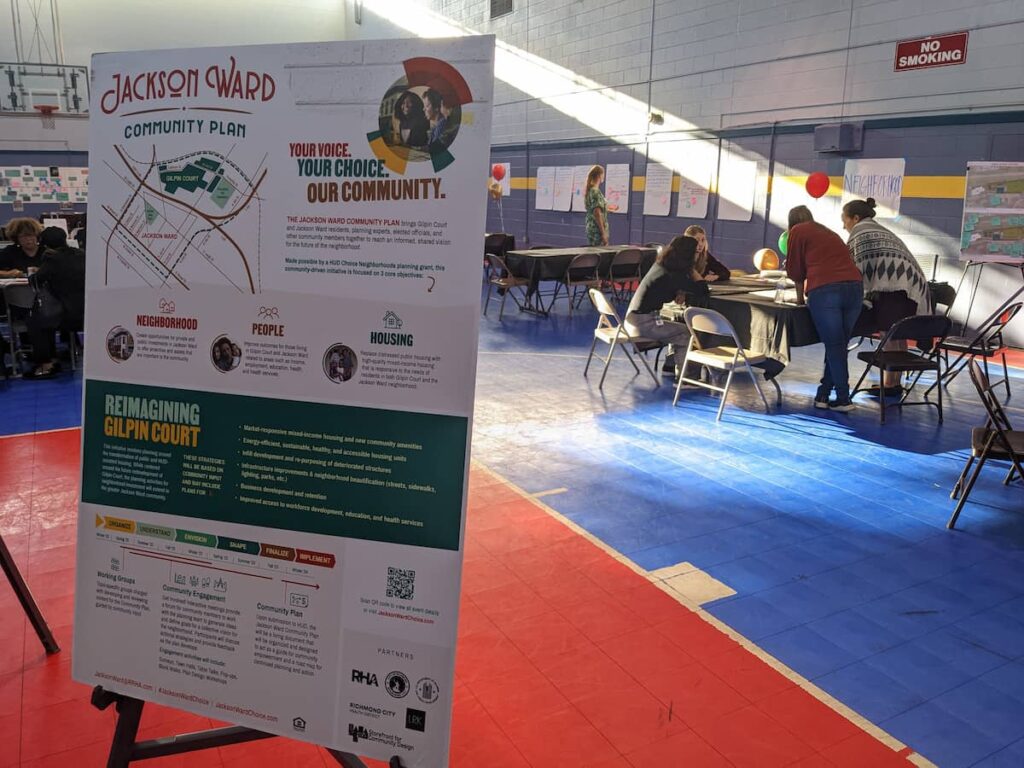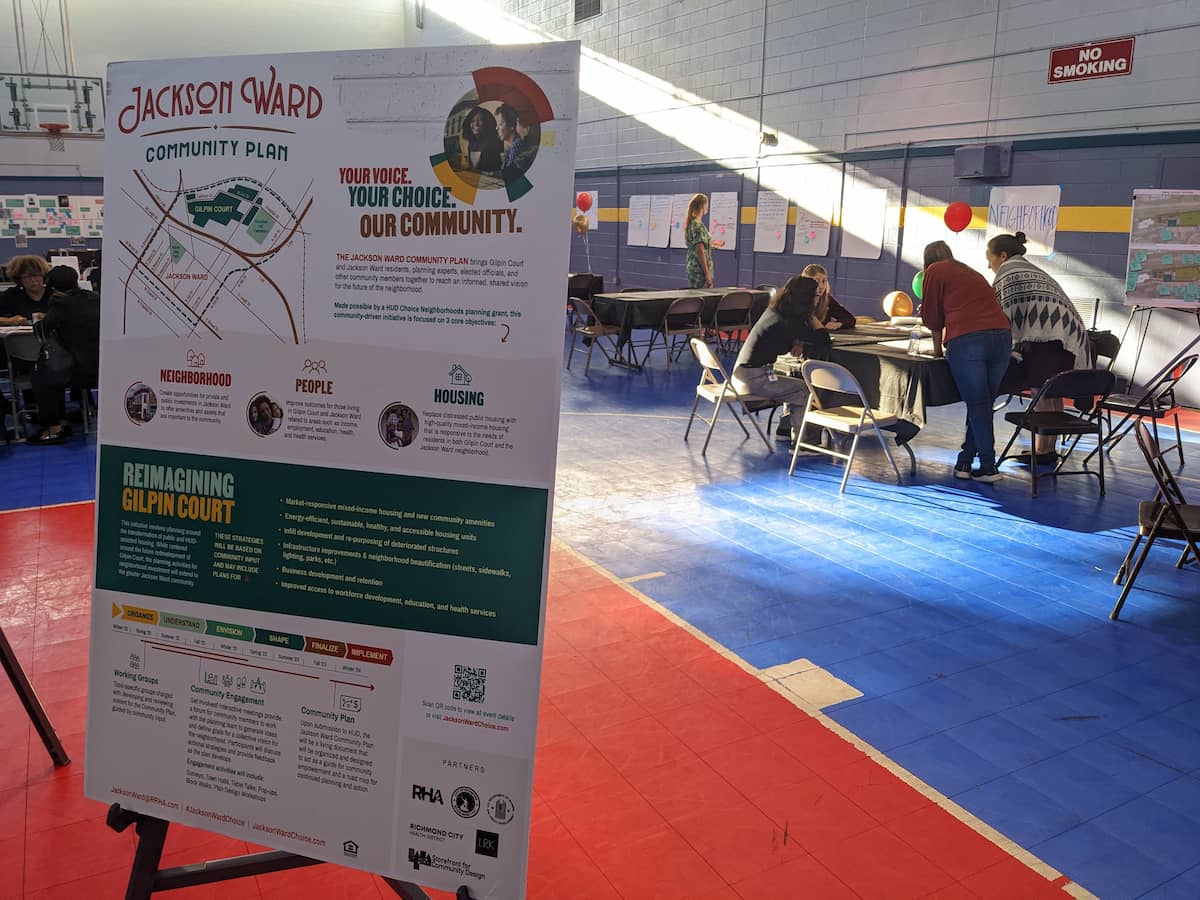 ---