A Milestone
On October 12, we celebrated a milestone: the planning phase for our Jackson Ward Community Plan is complete! To mark the occasion, we turned the Calhoun Recreation Area Park into the venue for a fun-filled family event.
Gilpin Court and Jackson Ward residents, planning experts, and stakeholders all gathered to honor our community and the hard work that went into the past 18 months of design, conversation, and engagement.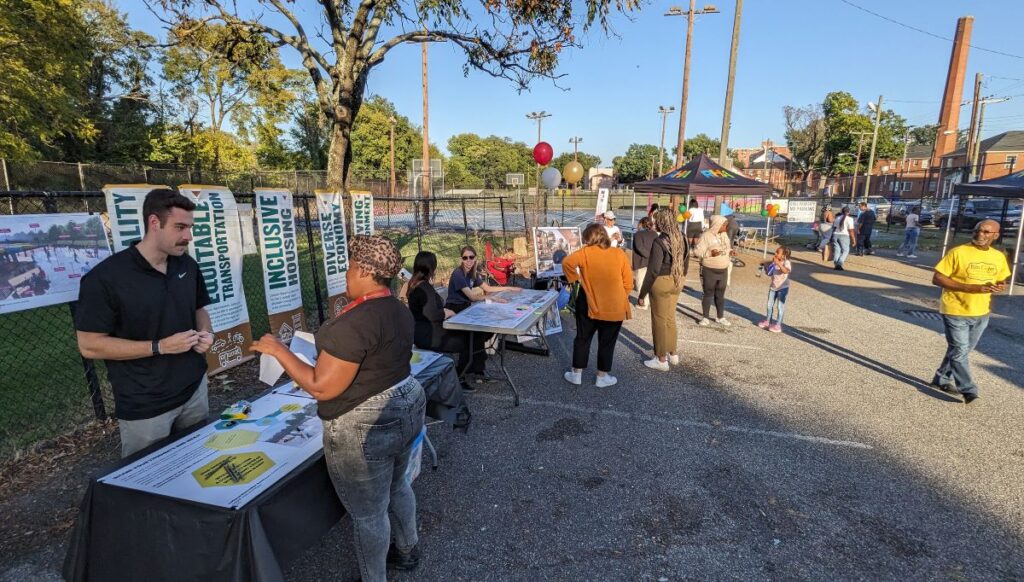 Info, Resources, and a Big Splash
The event unveiled the final community plan and gave the community the chance to ask any and all questions. Attendees also visited an amazing station packed with community resources, hosted by the Gilpin Informed Residents.
Everyone at the event also got a sneak peek of the final design of the new splash pad in the Calhoun Recreation Park!
The splash pad will feature bronze plaques that commemorate neighborhood makers, and residents shared their recommendations for community members who have made a difference in the neighborhood.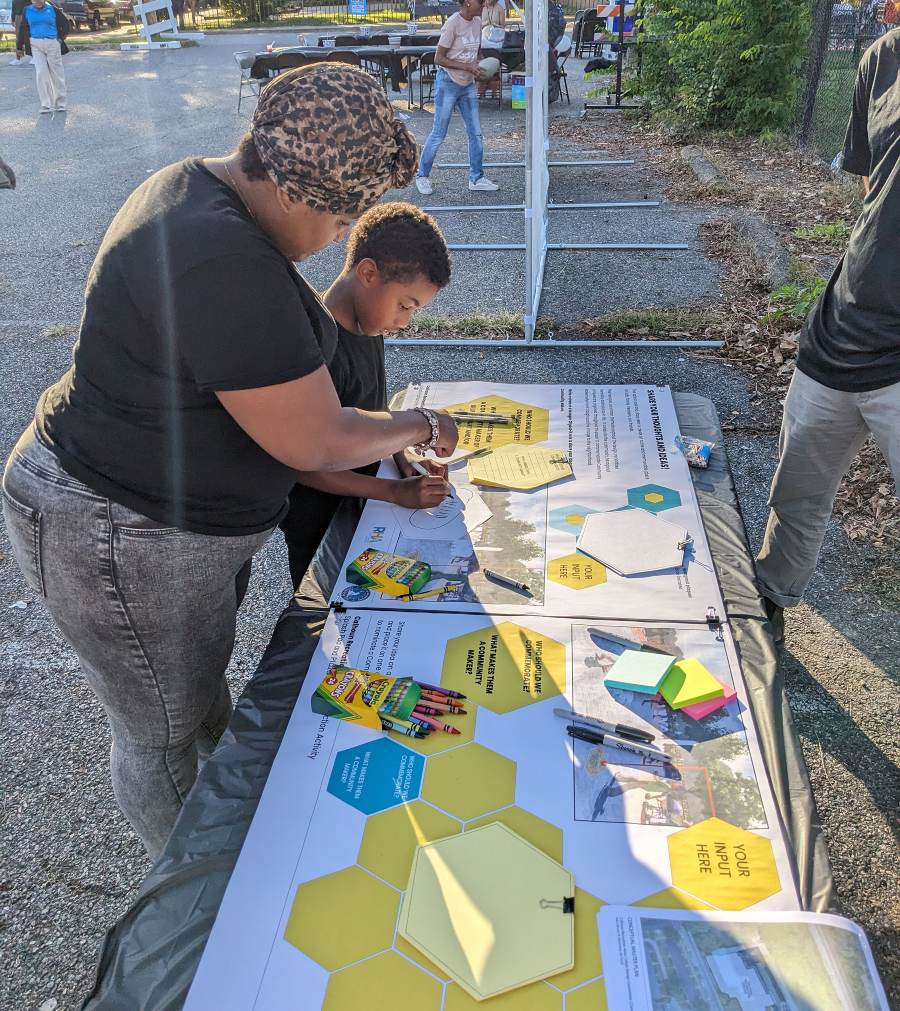 Fun for the Whole Family
Of course, the most important part of the celebration was the family fun!
The bouncy house maze was a huge hit, and kids had a blast with games like football toss, unicorn ring toss, and a super-sized Connect Four.
Everyone enjoyed the hot dogs and hamburgers, freshly made funnel cakes, and delicious snow cones from the local community vendors.
Attendees went home with a complementary Jackson Ward Community Plan tote bag and a feeling of excitement about the future of the neighborhood.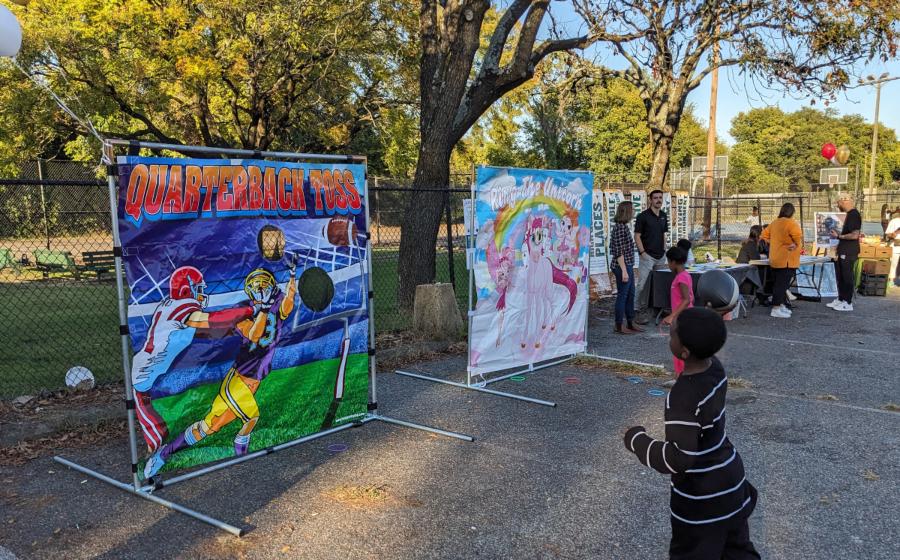 What's next?
After planning comes implementation! A developer has been selected for the implementation phase, which means we'll be ready to start putting the plan into action as soon as possible.
Keep your eye out for more news and updates soon!
---