Cora Hayes knows that it's the people who make a community great. A resident since 2006, she's proud to be a community advocate, doing her part for Fairfield Court.
For Ms. Hayes, it all began with the chance to listen and be heard. When she was getting ready to transition into public housing, at the age of fifty-six, the move could have been a stressful leap into the unknown.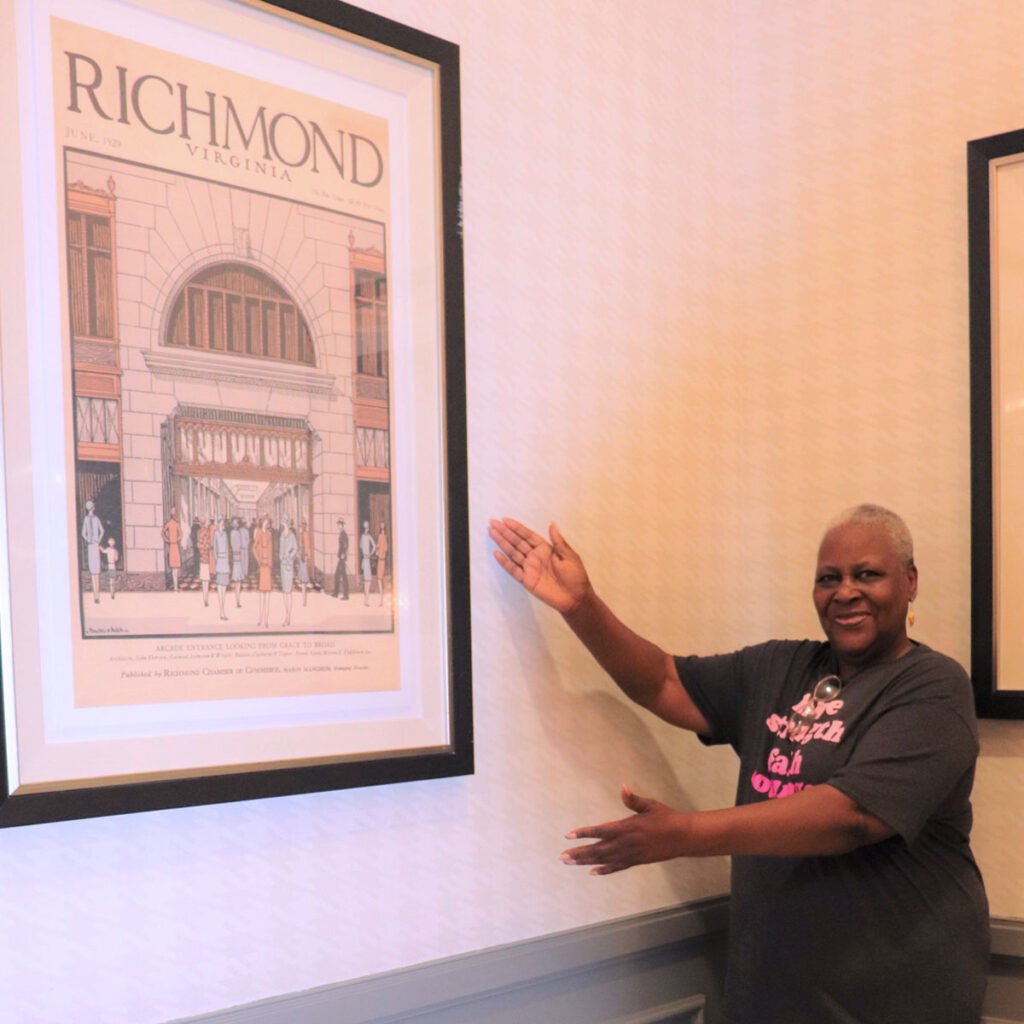 Then Essie Miller, one of RRHA's first Resident Commissioners, introduced her to the other senior residents at Fairfield Court.
"Just being able to talk with the seniors helped me," Ms. Hayes says. Those first conversations put her at ease. They helped form her first community connections, and they paved the way for her to begin helping others.
Getting Inspired
Ms. Hayes credits Essie Miller with inspiring her to get actively involved in her new community.
"[Essie] took me under her wing and drilled me on everything I needed to know about public housing."
Having a fellow resident—and three-term president of the Fairfield Court Resident Council—share such a wealth of knowledge let her make the most of her new opportunities and her new neighborhood.
Ms. Hayes also draws inspiration from RRHA Deputy Chief Real Estate Officer Desi Wynter.
"His patience really caught my eye," she says of Mr. Wynter, whose role sees him managing the partnerships between stakeholders in Fairfield Court and other RRHA communities. "I know his job is very important and he must deal with a lot of people. Knowing that he keeps a cool head inspires me."
After getting so much from her fellow community members, Ms. Hayes wanted to make sure other residents also had someone to turn to. She wanted to be a champion for public housing families.
When Essie Miller passed, Ms. Hayes says, "I picked up the torch."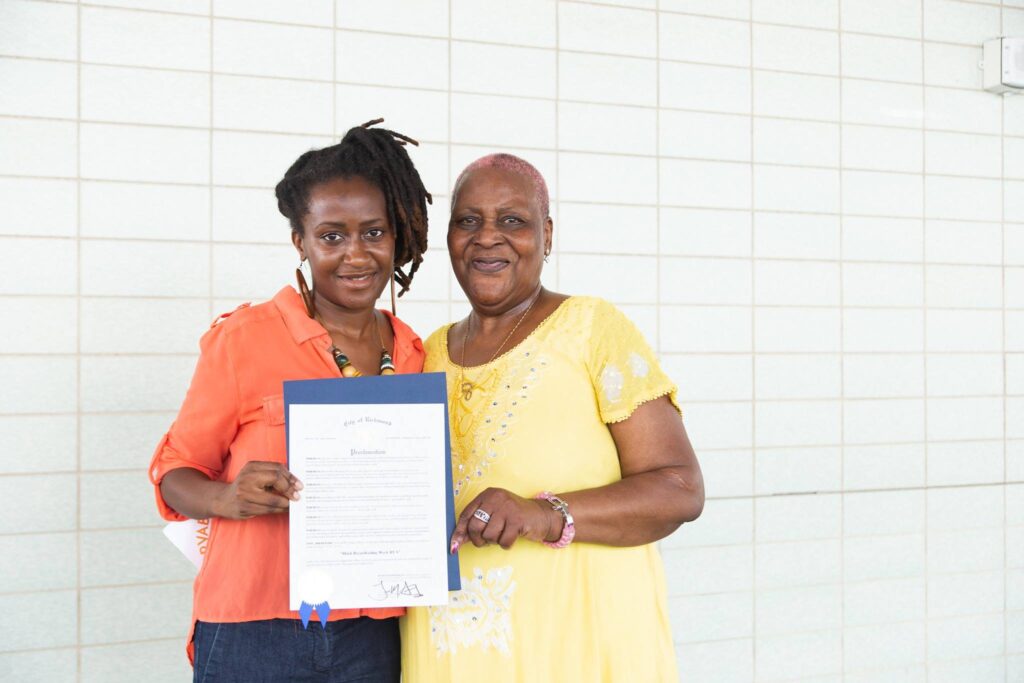 Paying It Forward
Cora Hayes says she's learned from other RRHA residents and staff to be patient, and to observe, trust, and listen. She uses her inspiration as fuel for her own community engagement.
"I treasure their trust in me," she says of her fellow residents, who often come to her with needs big and small. She's especially glad to help everyone be treated equitably. Sometimes that help simply takes the form of listening, and then pointing someone in the right direction:
"If I can't help, I know who to send the person to so they can get the resources they need."
When Ms. Hayes moved into a renovated Rental Assistance Demonstration Program (RAD) apartment in 2021, her belief in the quality of Richmond's public housing communities only grew stronger. She praises the updated living spaces, the new appliances, floors, and HVAC.
"It's a more modern apartment than what I lived in before. I live in an ADA apartment for the disabled, and everything in my new place accommodates my needs."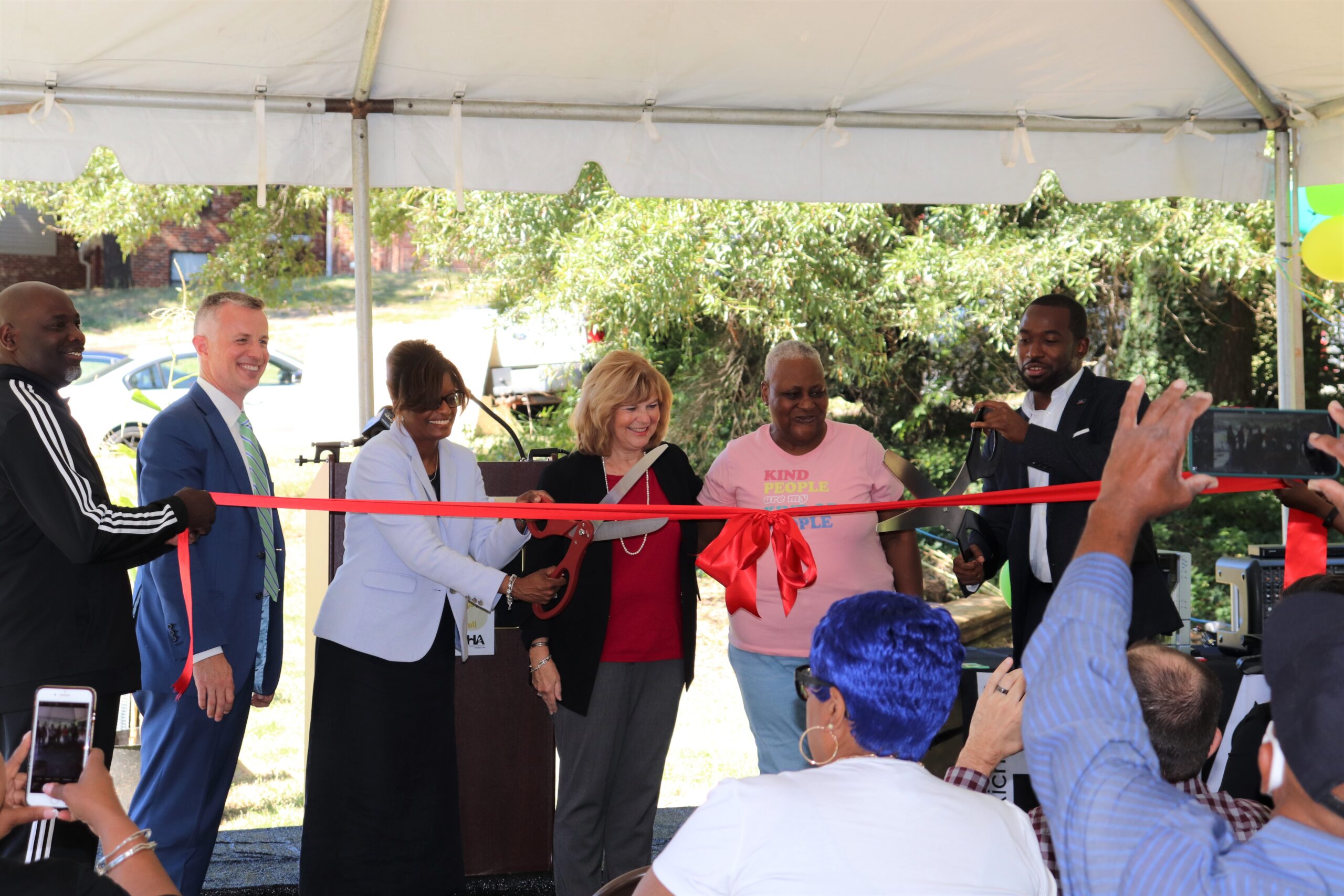 Cora's Message
Ms. Hayes encourages anyone with a housing need to reach out to RRHA or the Virginia Department of Housing. Applying is easy and can be done on a smartphone. Just be truthful, she says, and keep up with your application after you submit it.
There are many options for accommodation. There are many kinds of quality neighborhoods and living spaces, and a wealth of services on offer.
But most of all, Cora Hayes wants current and prospective residents to know that their communities can be great. The key to it all is engaging with others and being an active participant in the life of the neighborhood.
"Public housing is a good place," she says. "It is what you make it."
---