Contents
The Vibrant RRHA quarterly newsletter recaps the latest news and opportunities in our RRHA community!
---
CEO Corner
As the new permanent CEO of the Richmond Redevelopment and Housing Authority, I want you to know I am committed to making our communities safe for families to grow and prosper.
My goal is to engage families and deepen my understanding of what RRHA can do to better assist you on your road to growth and development. I view our relationship as a partnership. And along with making meaningful connections with our residents, I am also looking to establish public and private business partnerships to ensure resources for you to acquire the education, skills, and fundamentals that will lead to self-sufficiency. My focus in all my work is on helping families be healthy and whole.
In my short time here, I have made it my business to come to as many community events and meetings as my schedule allows, and to meet and greet as many residents and staff as possible. I'm looking forward to meeting all of you soon. Not only am I a product of public housing, but I also grew up on welfare. For me, this is not just a job but a mission and a calling to serve. I am looking forward to great things for the residents, the city of Richmond, and the region. Let's get started!
Steven Nesmith, RRHA CEO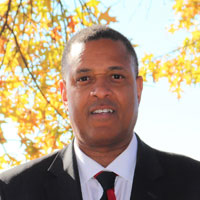 ---
Hope, Jobs & Security Initiative
Our #1 goal for 2023 is to give all our residents a sense of safety and opportunity. The Hope, Jobs & Security package will be our vehicle for doing just that.
Hope
We'll bring in programs to address residents' mental and emotional challenges and instill pride in our families.
Jobs
We'll create more job training, second-chance job opportunities, mentor/mentee programs, and educational opportunities for growth and advancement.
Security
We'll bring back community policing and a security force to give residents peace of mind.
Too many families feel trapped in negative situations. We're working to make all our communities places where children can play safely outside and where you will always feel a sense of opportunity and support.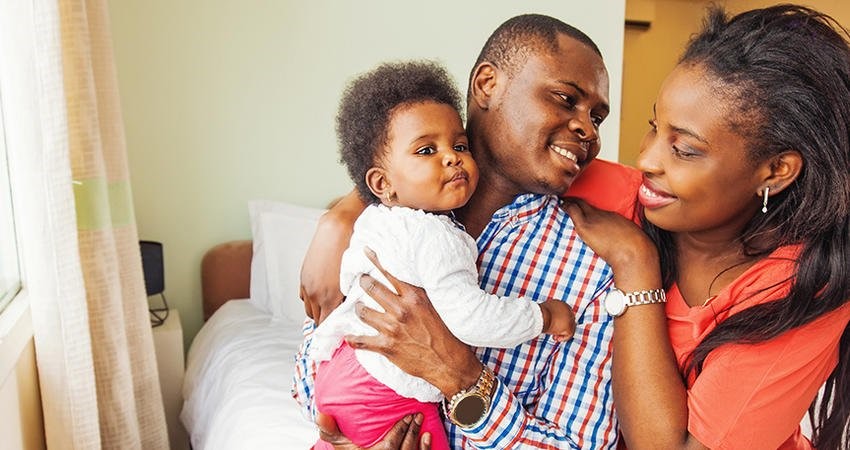 ---
Rent Repayment Plans—Getting Back on Track
If you find yourself behind on rent, make an appointment with your property manager to explore your options and sign up for a repayment agreement.
A repayment agreement allows you to pay either 10 percent of your household's monthly adjusted income or $10—whichever is greater—toward repayment each month. In this way, you can come current on your rent while still managing your budget.
We are committed to the security and well-being of our households, and we're eager to help your family create a new path to stability.
Please note that the Virginia's Rent Relief Program (RRP) ended in October: rrha.info/dhcd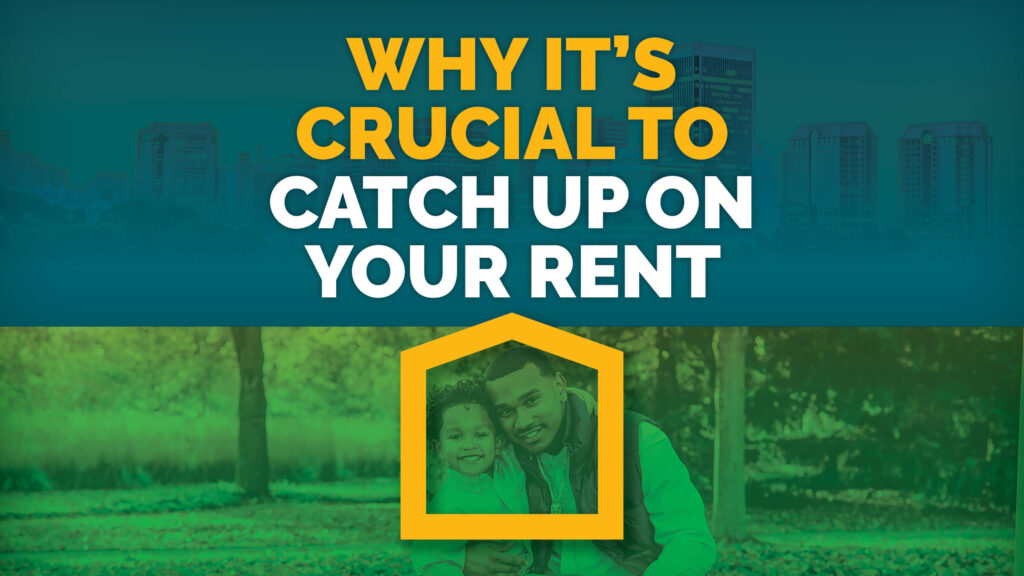 ---
Scholarship Opportunities for Public Housing Students
Hey, graduating seniors–did you know there are scholarships specifically for public housing students? You know you've had many challenges to overcome, and we're determined to help match those challenges with opportunities. College can be your springboard to countless opportunities. Which will you take?
All the following scholarships are open for application NOW or in a few short weeks. For 2023 graduating seniors living in RRHA Big Six public housing communities and voucher communities: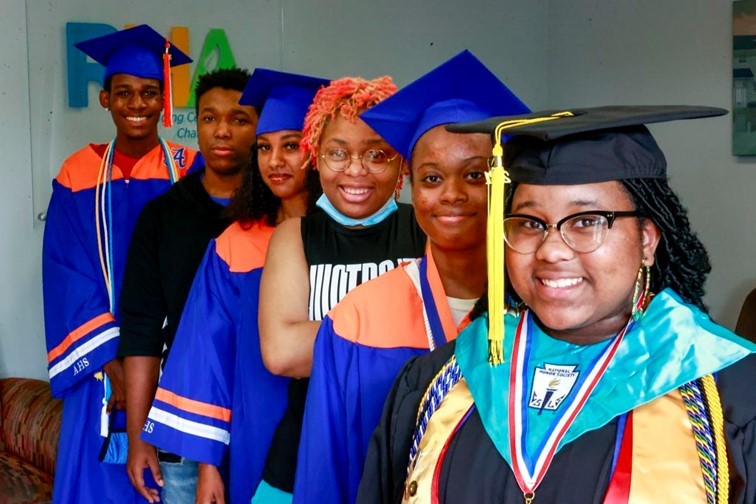 ---
Rebuild Gilpin Event
February 11, 2023
Sessions at 10 AM, 1 PM, 4 PM
Calhoun Center
Be the blueprint for your success!
Planning has started for redeveloping the Gilpin Court community. Gilpin residents, please attend any one of the workshop sessions to learn the plan, share feedback on recreational spaces, and find out how you can be prepared for the change.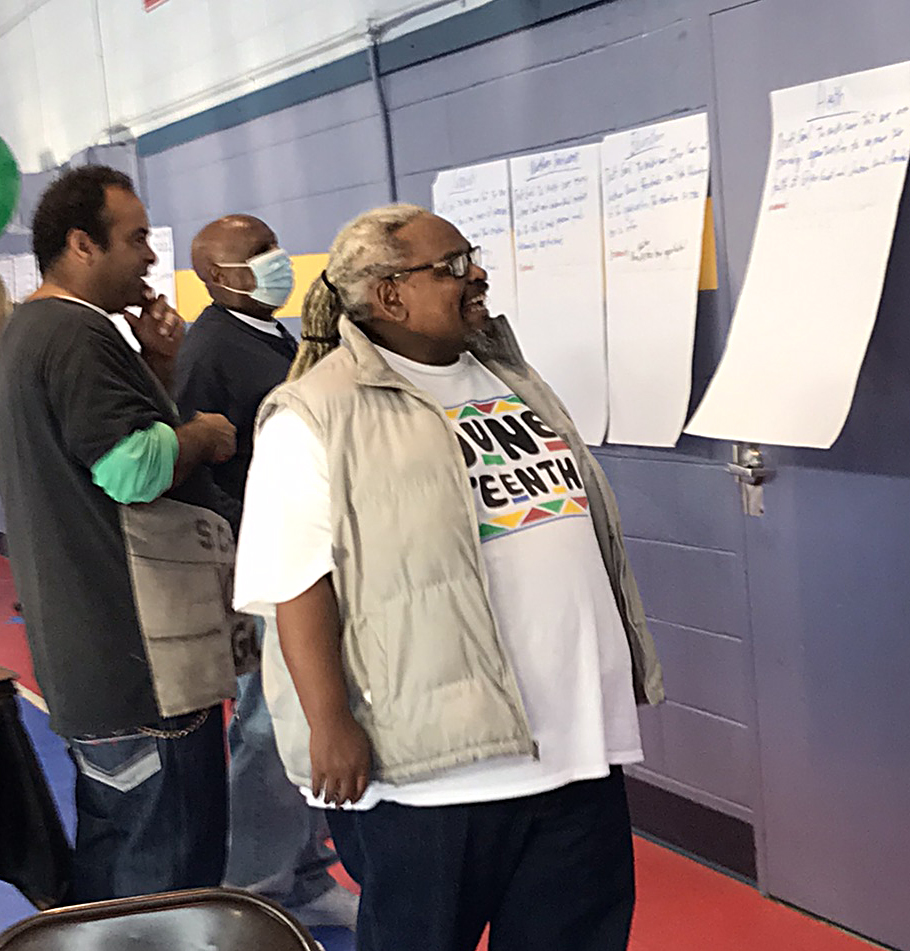 ---
Getting Self-Sufficient
We're happy to announce that RRHA's team was selected for a Family Self-Sufficiency (FSS) grant for FY 2023. The goal of the FSS program is to increase economic opportunity for you, our residents.
In the FSS program, you identify your goals, and a coordinator helps coordinate services and coaching that will help you achieve them. You can also earn money, which is kept in a savings account and then given to you when you reach your goals.
Our program currently serves 96 families, and the new grant will let us expand our capacity!
What are your own goals? Get an associate's degree? Learn how to budget? Become a homeowner?
Contact Marcella to join the program waitlist!
Marcella Tazewell,
RRHA Family Self-Sufficiency Coordinator
804-297-2921
marcella.tazewell@rrha.com
FSS Success Story
Our most recent graduate met all their goals in their 5 years of participation. They now have:
A credit score of 731
A driver's license
An associates degree in criminal justice
No need for welfare payments
An escrow disbursement over $5,000
They reached these achievements through self-discipline, trusting the process while in the program, and working with some of our chosen providers.
---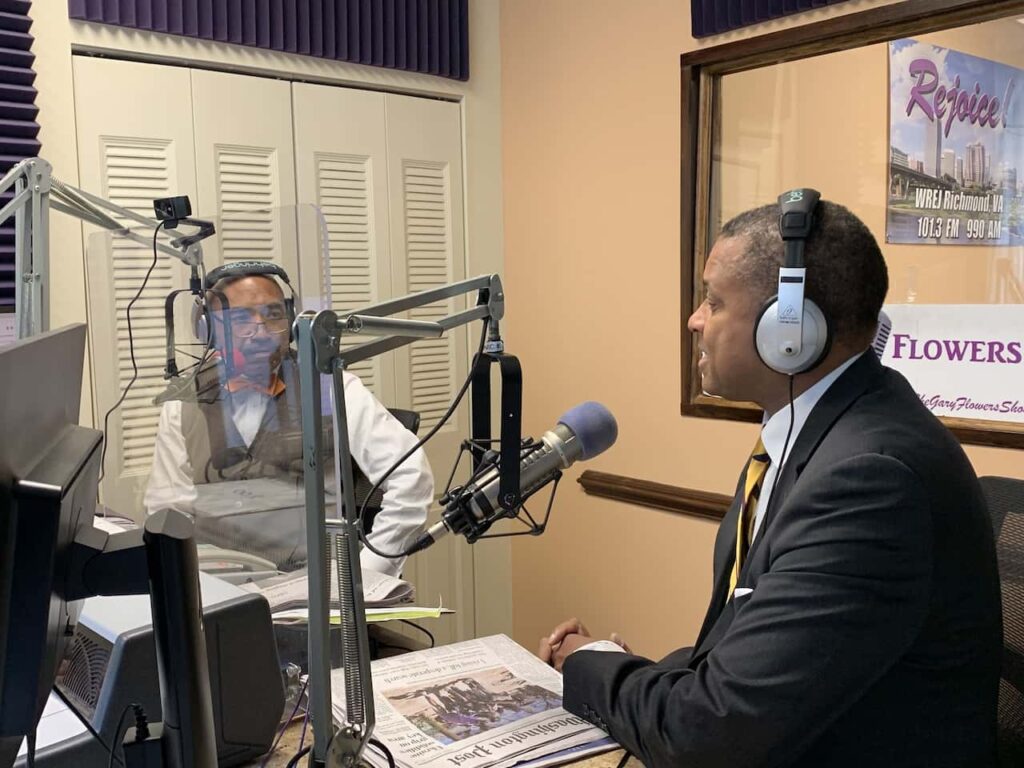 Tune in on the first Monday! Mr. Nesmith is a regular guest on the Gary Flowers Show on Rejoice! WREJ (101.3 FM | 990 AM) where he discusses RRHA events and issues.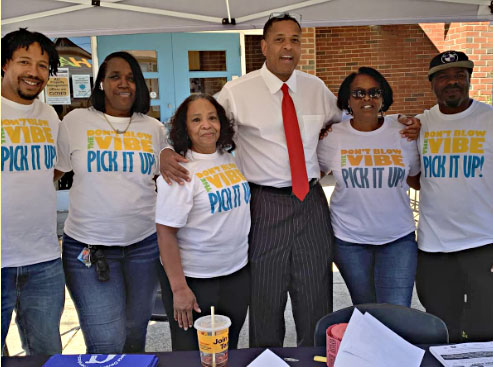 RRHA CEO Mr. Nesmith has jumped feet first into community involvement. You might have seen him at RRHA events like J&G Workforce's "Don't Blow the VIBE Pick It Up!" clean-up, or at important area events like the 9/18 "Stop Killing Our Kids" march and rally.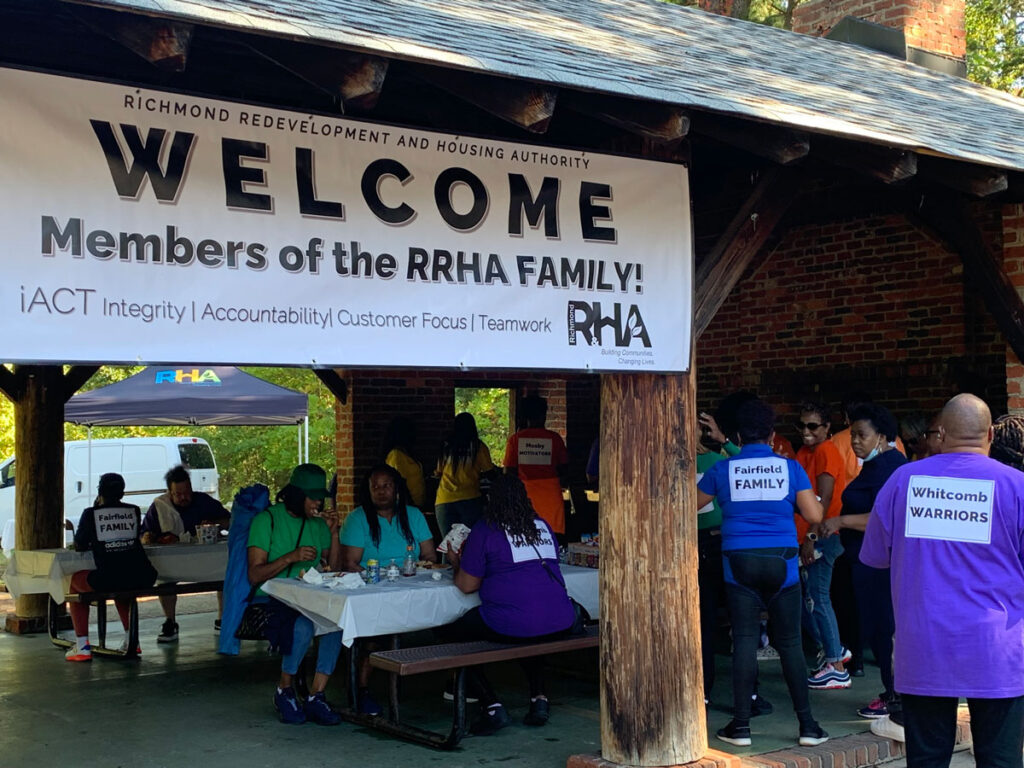 We had a great time at RRHA's Employee Appreciation Cookout in October. There was plenty of trash talking, fun and games, music, good food, even a little line dancing! (Shout out to Garfield's catering and Nate Stallings "Fish Man") We work hard, and we showed we know how to play hard!
---