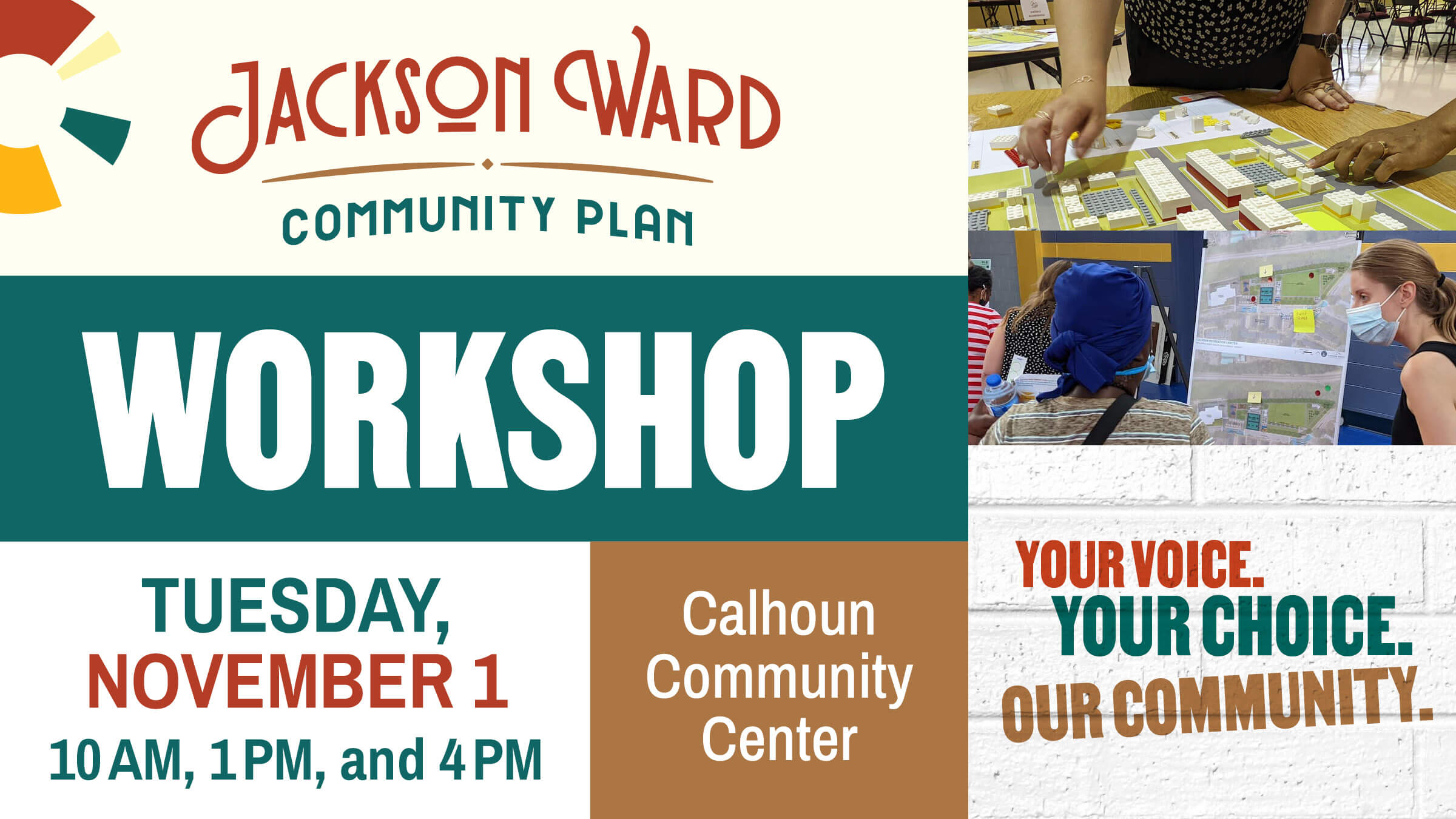 Jackson Ward Plan Alternatives Workshop
Event Update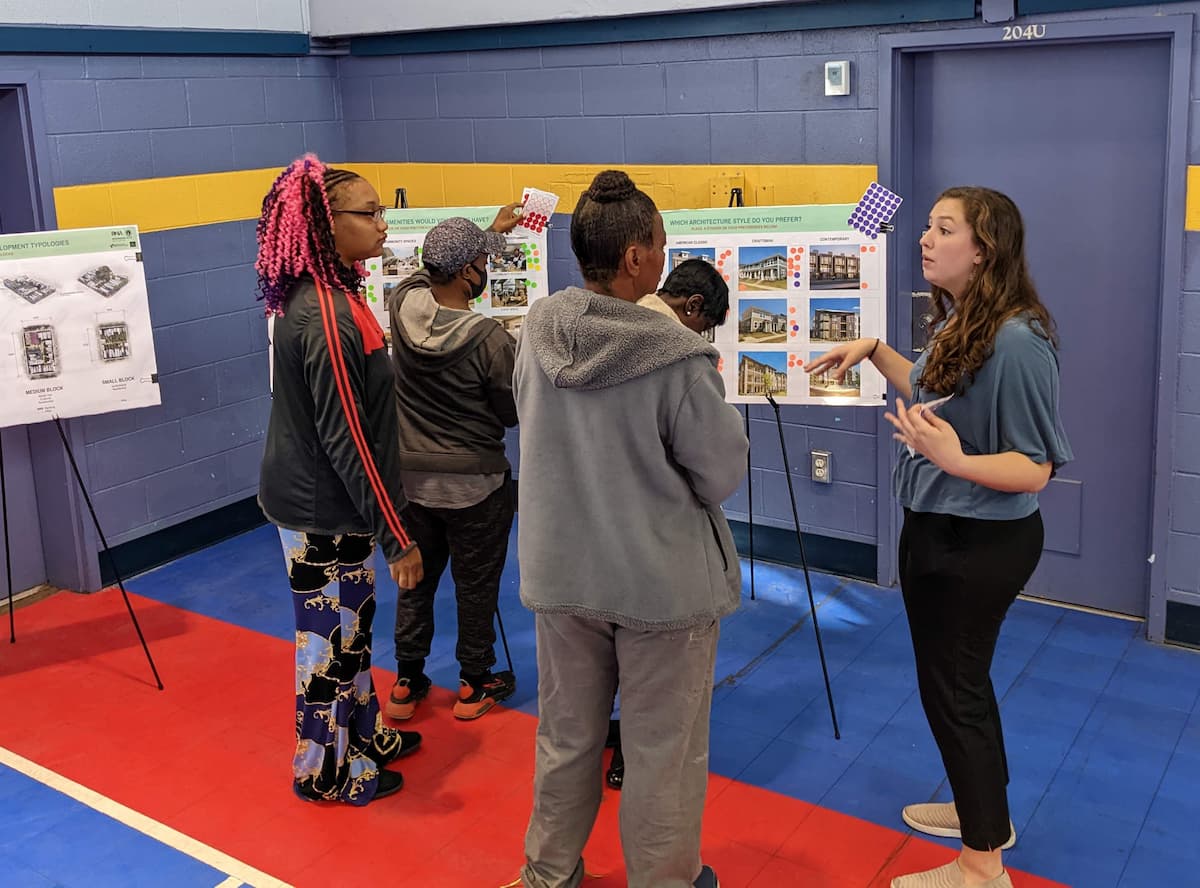 Details
Three sessions of this interactive workshop will be held on Tuesday, November 1, 2022 at the Calhoun Center.
Residents, community members, and stakeholders are invited to participate in any one of the 3 sessions. The start times are 10 AM, 1 PM, and 4 PM, and you can expect your workshop to last about 1.5 hours.
Refreshments will be served. Families with children are welcome!
Agenda
Confirm plan goals & strategies
Discuss plan alternatives (different possible physical design options for the site)
Review the next steps in the process of drafting the formal Community Plan
For event reminders:
Add this date to your personal calendar
Get updates and event announcements for the Jackson Ward Community Plan delivered to your inbox!