For Immediate Release
Contact: Angela D. Fountain, Vice President of Communications and Public Relations | O. (804) 780-4167 | M. (804) 718-5876
April is Fair Housing Month
RICHMOND, Virginia, April 3, 2023 — Richmond Redevelopment and Housing Authority (RRHA) is commemorating 55 years of the Fair Housing Act in the United States.
April is Fair Housing month and to highlight the importance of Fair Housing within the Agency, RRHA has planned a series of engaging activities that acknowledge fair housing enforcement efforts, enhance public awareness of fair housing rights, and emphasize the importance of creating diverse and inclusive communities.
RRHA Chief Executive Officer Steven Nesmith stated, "When it comes to Fair Housing, we don't just 'talk the talk,' we 'walk the walk.' Beginning late last year to present, RRHA purchased the Grace Place apartment building to ensure the property remains an affordable housing asset in downtown Richmond. Additionally, we recently closed on the Townes of River South in the city's southside to preserve 161 affordable housing units, and later this year we will introduce a homeownership program for public housing residents and voucher holders. These are just some of the ways that RRHA is focused on fair and affordable housing for both public housing residents and others."
RRHA is the largest public housing authority in Virginia and remains focused on core goals to address impediments to Fair Housing Choice:
Furthering Fair and Equitable Housing
Increasing Rental Housing Choices
Assisting with opportunities to attain Homeownership
Offering Ongoing Fair Housing education and awareness for staff and clients.
Additionally, RRHA stays abreast of recent Fair Housing laws, and updates procedures as needed to incorporate into daily operations.
RRHA activities during the month of April, will include "Fair Housing Fridays"—a weekly Friday posting of a Fair Housing trivia question on social media, and an internal Fair Housing trivia contest among RRHA employees. The month will culminate with an outside event on Friday, April 28, 2023, in the parking lot of 918 Chamberlayne Parkway. Special guest speaker will be Fair Housing Training Specialist Mahalia "Mally" Dryden-Mason.
To test your fair housing knowledge during the month of April and get information about RRHA's Fair Housing efforts and Fair Housing FAQ, visit the Agency's Fair Housing page at rrha.com/housing/fair-housing.
For questions concerning RRHA's Fair Housing activities, contact RRHA's Customer Information Center at (804) 780-4200 or toll free at 1-833-750-7742 (RRHA). You may also email info@rrha.com. Emails will receive a response within two business days.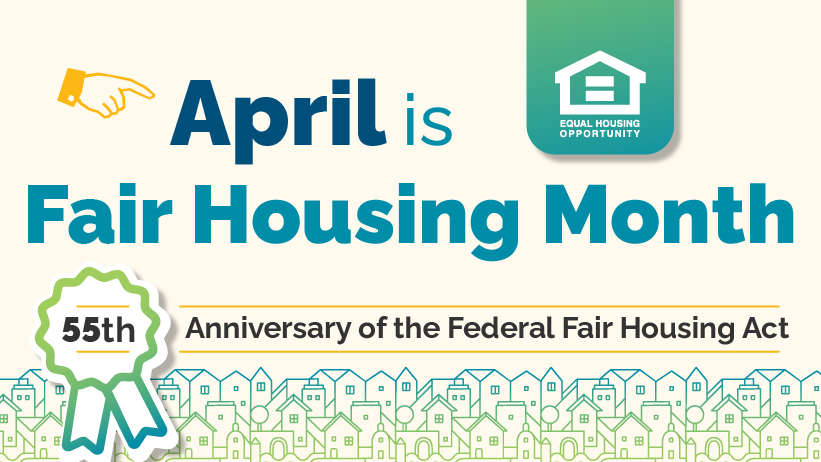 ---