In April, Gilpin Court and Jackson Ward residents, planning experts, and stakeholders attended one of two sessions of the latest Jackson Ward Community Plan event.
On April 18, we transformed the Calhoun Community Center's gymnasium into a community space for the in-person session. With help from the Gilpin Informed Residents, the project team presented the latest version of the draft plan. They discussed changes to the draft goals and strategies, updates on the engagement process, and ways residents can get involved and stay informed. Afterward, attendees gave their feedback on the plan strategies at interactive stations.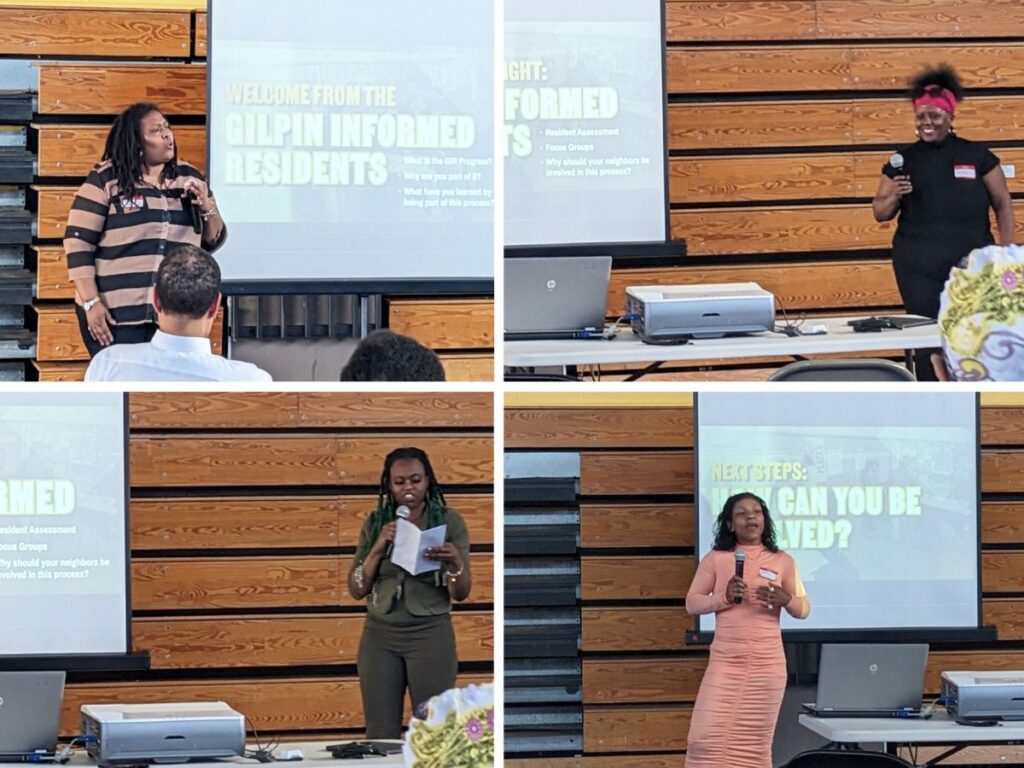 On April 19, the project team hosted the virtual session, which included a presentation and Q&A session.
Draft Themes, Goals, and Strategies
The community plan has five themes:
1. Diverse Economy
Jackson Ward is reinvented as a center for Black education, business, arts, and culture.
2. Inclusive Housing
Jackson Ward is a national model for how to adeptly integrate affordable housing throughout the entire community.
3. High Quality Places
Jackson Ward's unique character and urban fabric are preserved and incorporated in the redevelopment of Gilpin.
4. Equitable Transportation
Jackson Ward residents, visitors, and employees are able to seamlessly move between parts of the neighborhood and the rest of the city and the region via a multi-modal transportation network.
5. Thriving Environment
Jackson Ward provides residents with sustainable and healthy places to live, work, and play.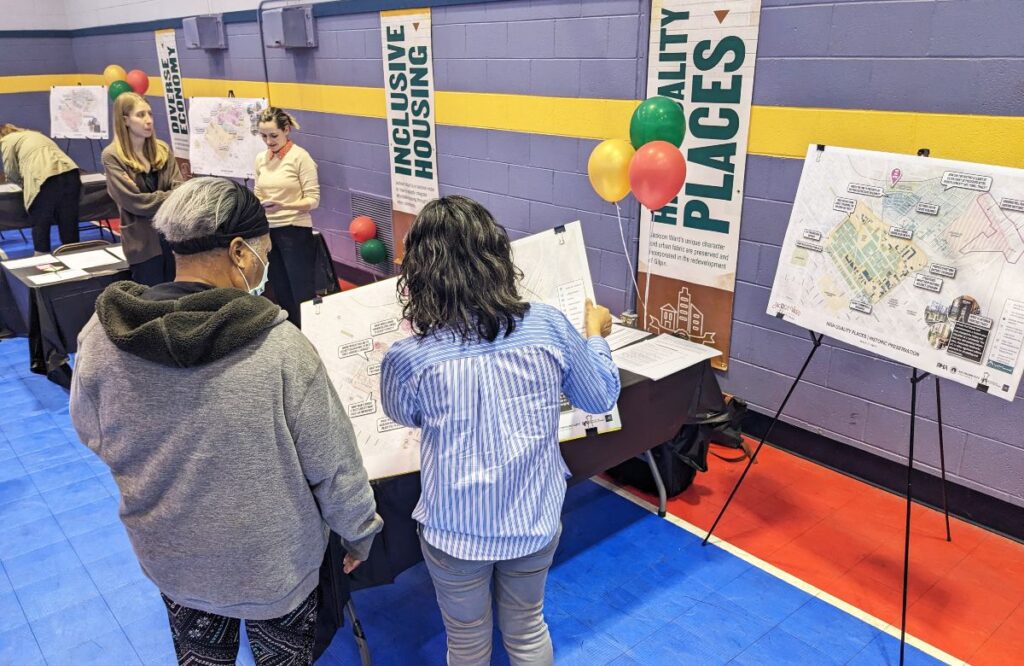 In addition to the five themes, the team reviewed draft goals and strategies. On May 19, these will be submitted to the U.S. Department of Housing and Urban Development (HUD).
Currently, the community plan includes 20 goals. Each goal features strategies for achieving it. Attendees at the in-person event helped by giving their feedback on these draft strategies. During the virtual event, attendees gave their feedback through an online survey.
Did you miss the events?
Make your voice heard! Review the draft strategies and provide comments. Your feedback is critical to the next step of the process.
We will also be organizing focus groups to review the draft strategies. Be on the lookout for more information, and sign up to stay in the loop if you are not already on the email list.
April Event Presentations [PDF]
---